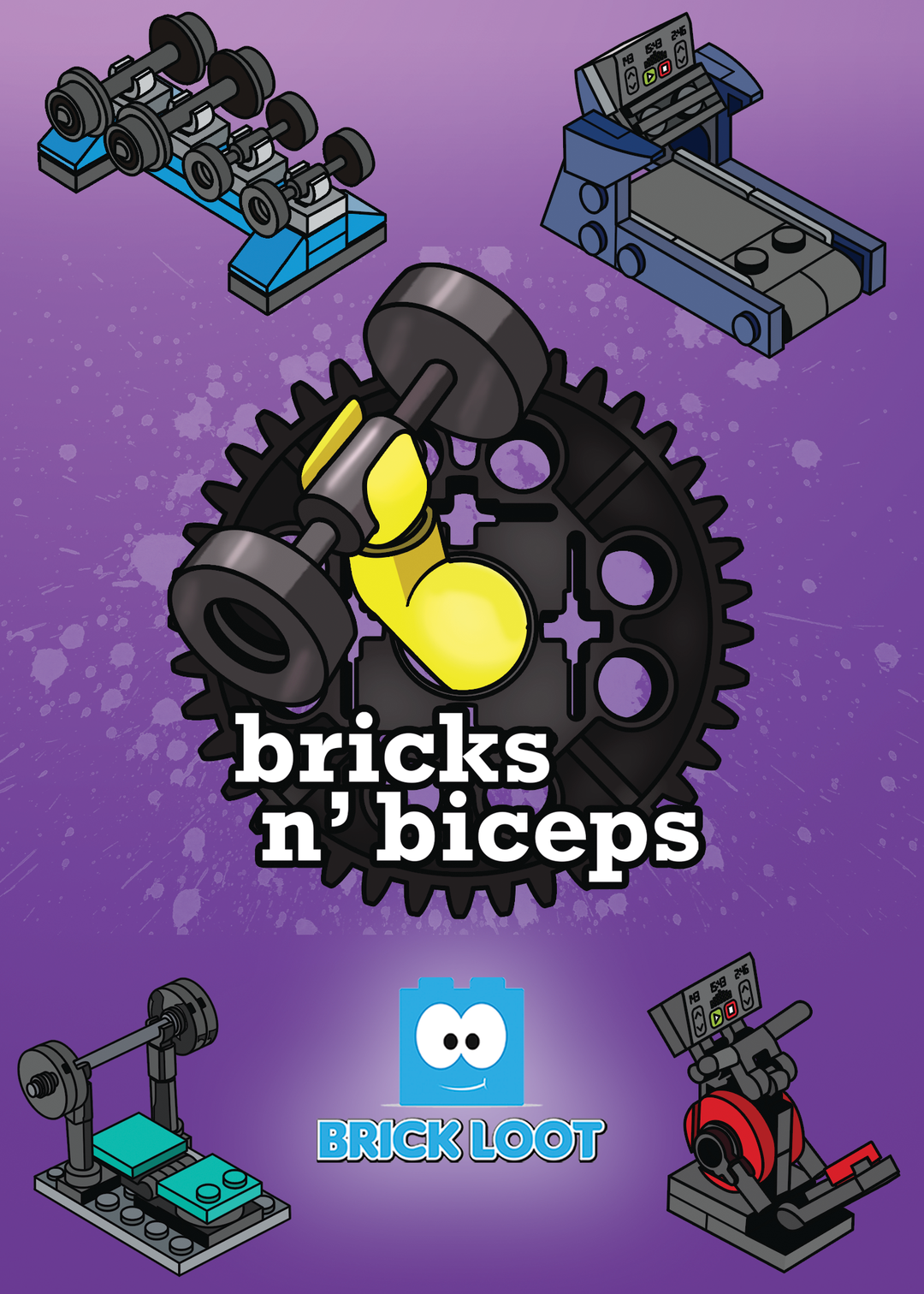 Brick Loot Box - Brick City Gym: Bricks & Biceps
---
Brick Loot Box – Brick City Gym: Bricks & Biceps 
This is your lucky day! Limited quantities are still available!
Brick Loot Boxes are a great COVID-19 Stay-At-Home Shelter-In-Place Quarantine family activity for ages 6-99! Our boxes are designed for independent or cooperative play: build, create, imagine, and re-imagine! 
Every Brick Loot Box is filled with LEGO® and brick-related items.
We search high and low for the newest, coolest, and most outrageous items! All items are hand-picked by our LEGO loving team and sure to leave you with a BIG smile :)
Each box will include 4-8 items based on a theme.
The exact contents of each box is a surprise!
This box may include:
Exclusive custom LEGO kit designed by famous designer

LEGO-compatible set

Custom LED brick light kit

Exclusive LEGO minifigure

Fun brick essentials

New brick products

Brick swag

Brick accessories
Brick Loot exclusives are included in every box!
---------------------
*Not available for international shipping
Brick Loot
Dream – Build – Inspire