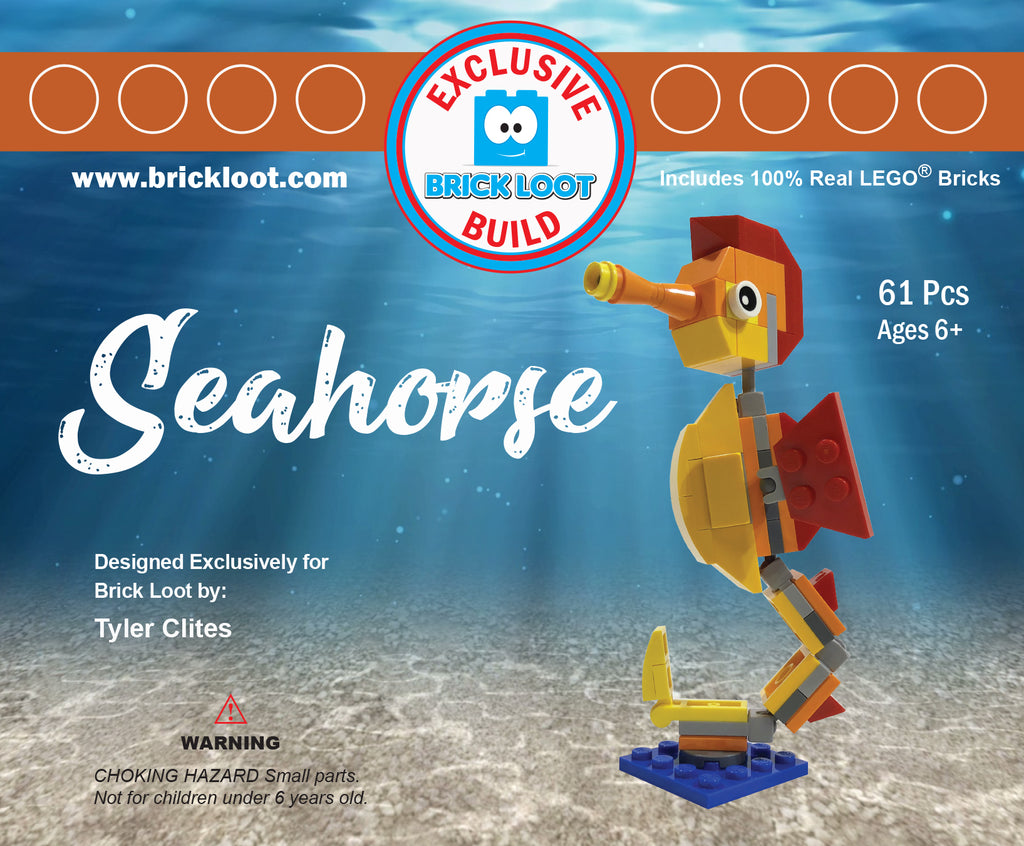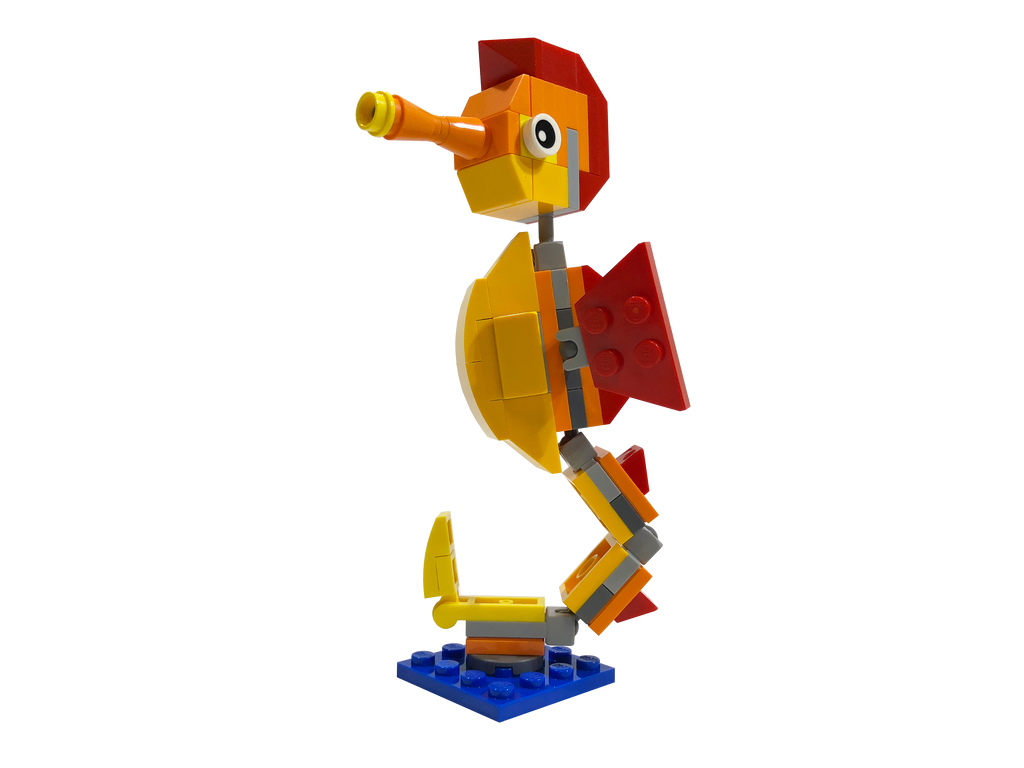 Exclusive Brick Loot Build Seahorse – 100% LEGO Bricks
$7.77
$13.85
Exclusive Brick Loot
Build S
eahorse
by
Tyler Clites
– 100% LEGO
®
Brick
s
Do you love all things sea life? 
Now you can build own colorful seahorse with LEGO bricks!

Here are a few fun facts about seahorses that marine biologists around the world have learned about the 47 species of seahorses that they have identified!
Seahorses:
...can change colors and make noise.
...live in warm water and cold water climates
...can travel long distances.
...range in size from as small as a pine nut to as large as a banana!
...have monkey-like tails that can hold on to objects in their environment like corals or seagrass or your finger!
Our custom kit includes 61 LEGO pieces to build a 5-inch tall seahorse. It features 6 ball and hinge joints so you can position your seahorse in any way that you wish!
This is a great gift for sea enthusiasts to build and display, a great party favor, or festive cake topper!
This Brick Loot Exclusive Build is fun to create. It contains 100% real LEGO bricks and includes Brick Loot Exclusive Build Instructions.
Brick Loot
Dream – Build – Inspire