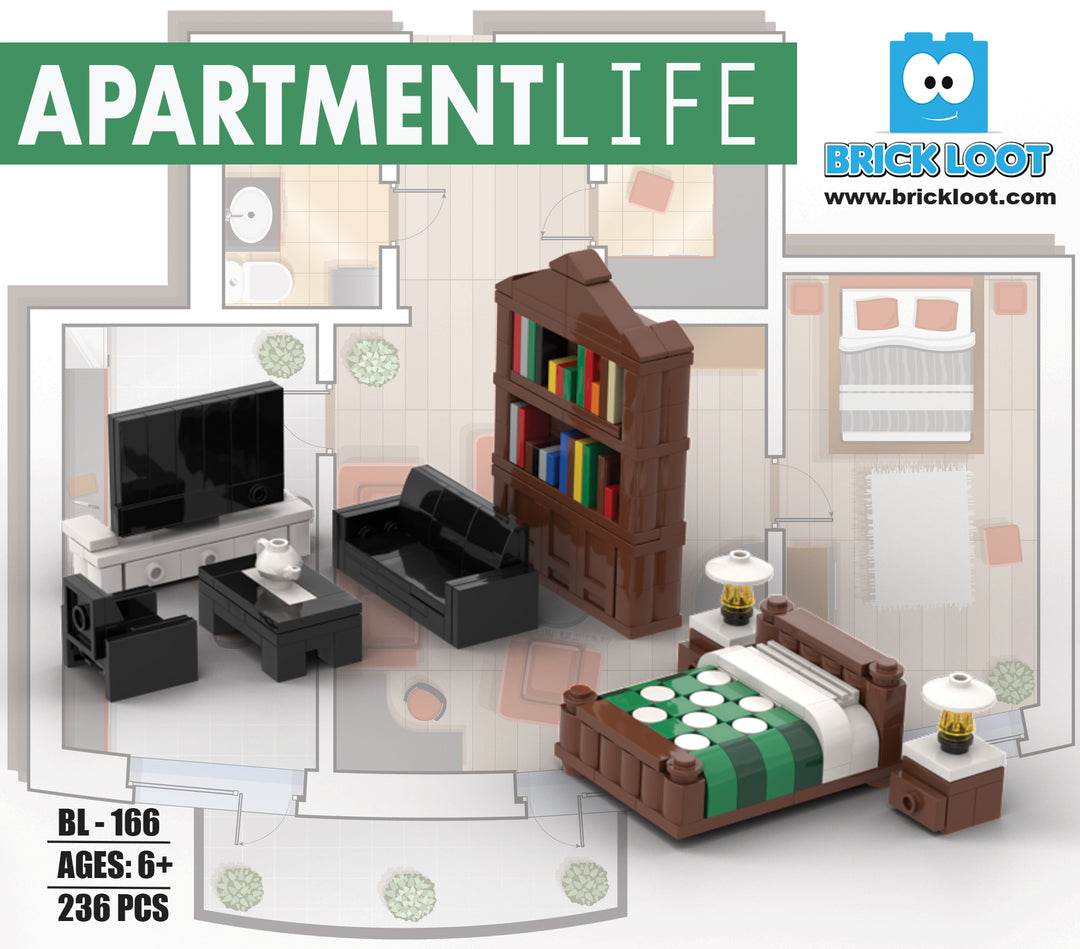 Apartment Living Furniture Brick Set
---
Apartment Life
Are you looking for new furniture for your first apartment … or are you ready to redecorate your home? The Brick Loot Apartment Life boxed set is the perfect complete set for your living room and bedroom!
Build these stylish pieces and invite your fig friends over to watch the latest movie on your big flat screen TV; they will be comfortable sitting on the sleek black couch and black chair. The classic bookshelf will hold all of your favorite books.
At the end of the day, you can sleep in the comfortable bed with the green and white pattered comforter. There is plenty of room next to the light on the bedside table for a book!
This boxed set is a great gift!
Included:
236 pieces
Detailed build instructions
Packaged in a colorful printed sturdy box
LEGO® compatible bricks
Material: ABS Plastic
Recommended Ages: 6 to 99!
Brick Loot building bricks are 100% compatible with LEGO®
bricks and all major brands that sell toy bricks, building blocks, and base plates.
Brick Loot
Dream – Build – Inspire