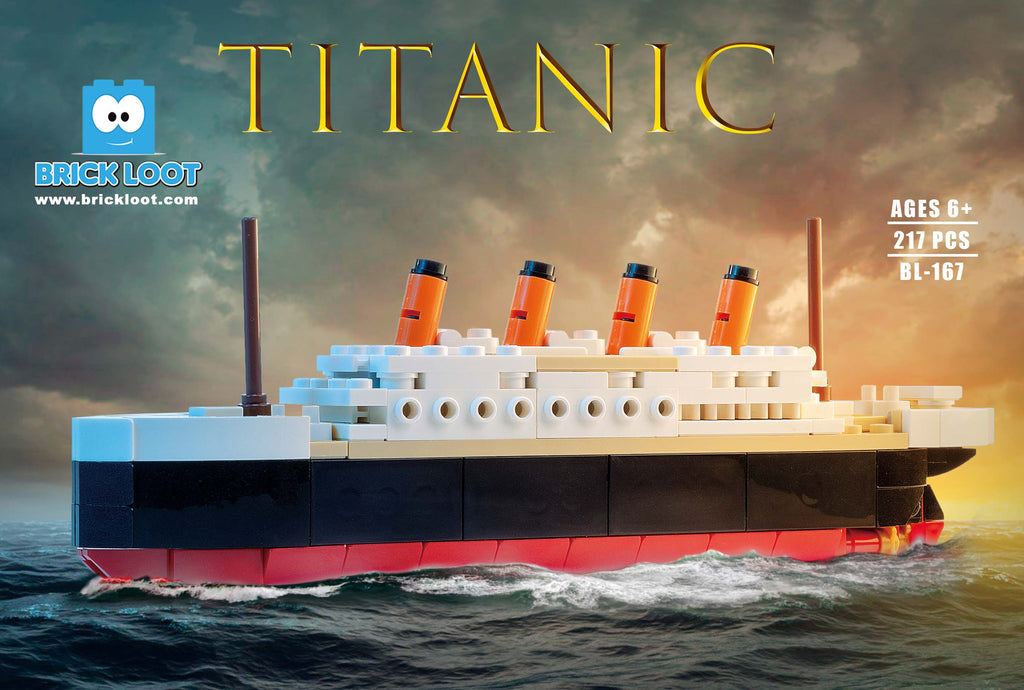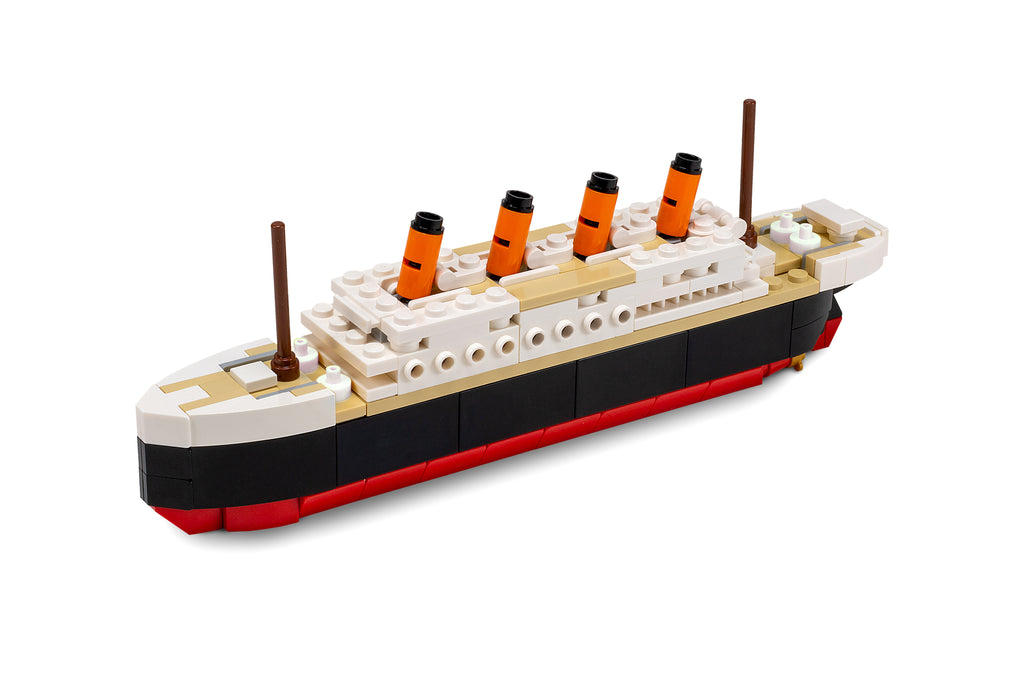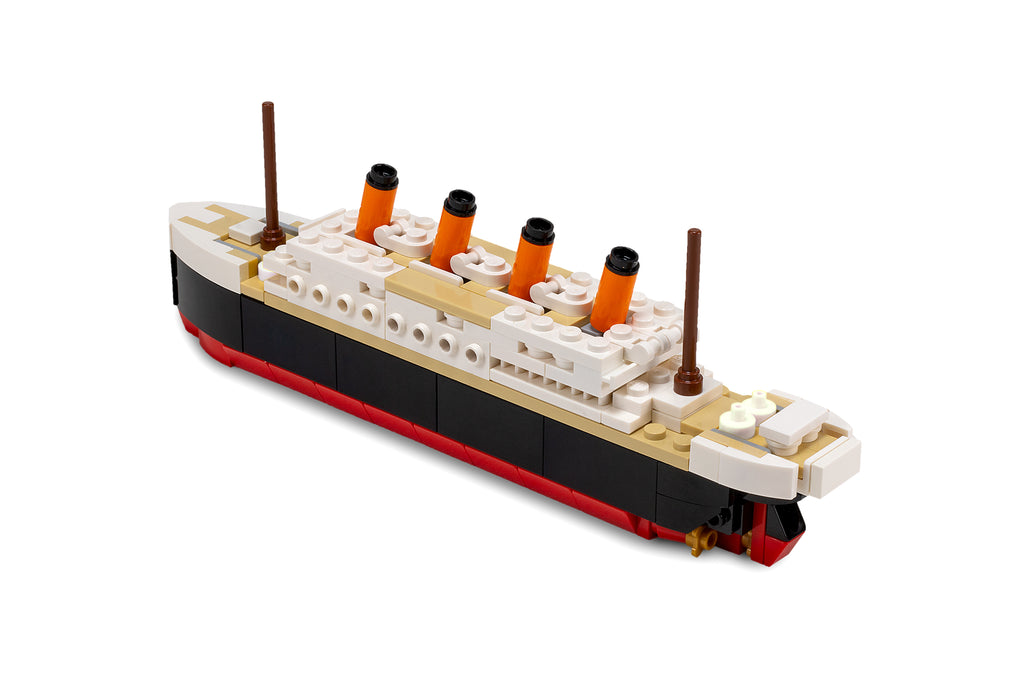 Titanic Ship - 217 Pieces
$18.87
$0.00
Brick Loot Exclusive
Titanic Ship – 217
Pieces
Check out our new Titanic ship build! This custom Brick Loot Titanic brick set will please any history buff! This is a high quality, solid build with 217 pieces. It is durable enough to withstand any iceberg!
The Titanic was one of the largest and most luxurious ships of its time. It had an expansive and ornate first class dining room, 4 elevators, and a swimming pool. The first class accommodations were desired by the rich and the second and third class accommodations were reported to be more comfortable than on other ships.
This British passenger liner was thought to be unsinkable with its innovative safety features. Sadly, in April 1912, as the Titanic made its way from Southampton, England to New York City, it struck an iceberg in the North Atlantic Ocean and sank. Over 1,500 passengers and crew lost their lives in this tragedy. The story of this famous cruise liner and what is known about the people aboard the ship has inspired books, musicals, and an award-winning movie in 1997.
Now you can build your own Titanic model and sail away… recreate the well known story or create your own adventure! With authentic details, the Brick Loot Titanic brick model is beautiful for display and strong enough for play.
Specifications:
217 Pieces
Dimensions: 8 inches from bow to stern and 3 inches tall
Material: ABS Plastic
Recommended Ages: 6 and up
Brick Loot building bricks are 100% compatible with LEGO®
bricks and all major brands that sell toy bricks, building blocks, and base plates.
Need a captain for your ship? Check out Captain I.C. Berg Custom LEGO Minifigure
Brick Loot
Dream – Build – Inspire