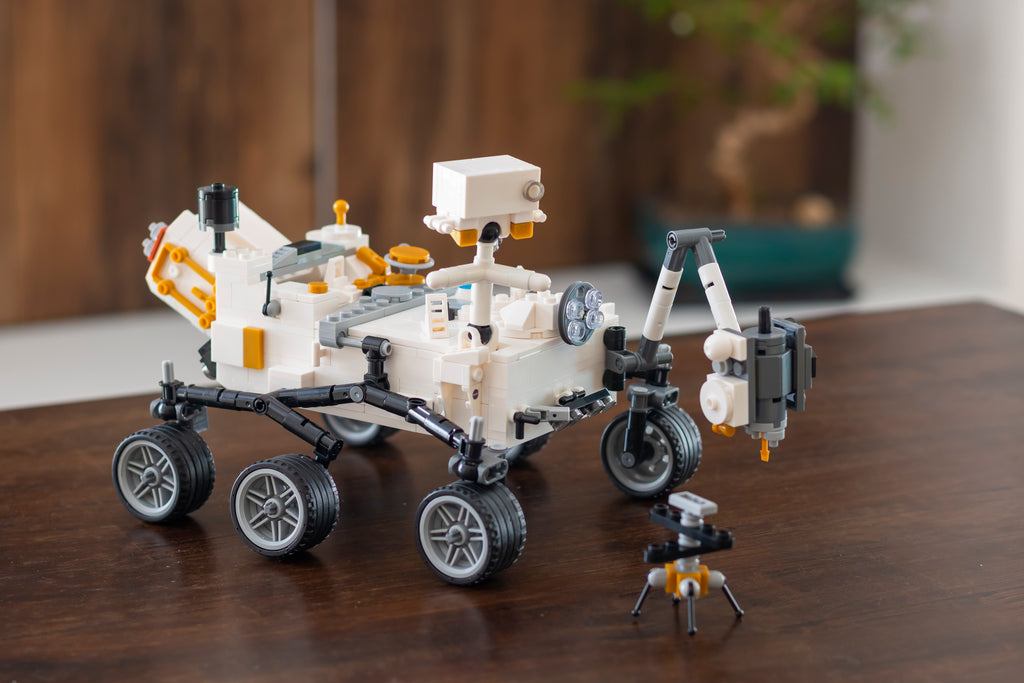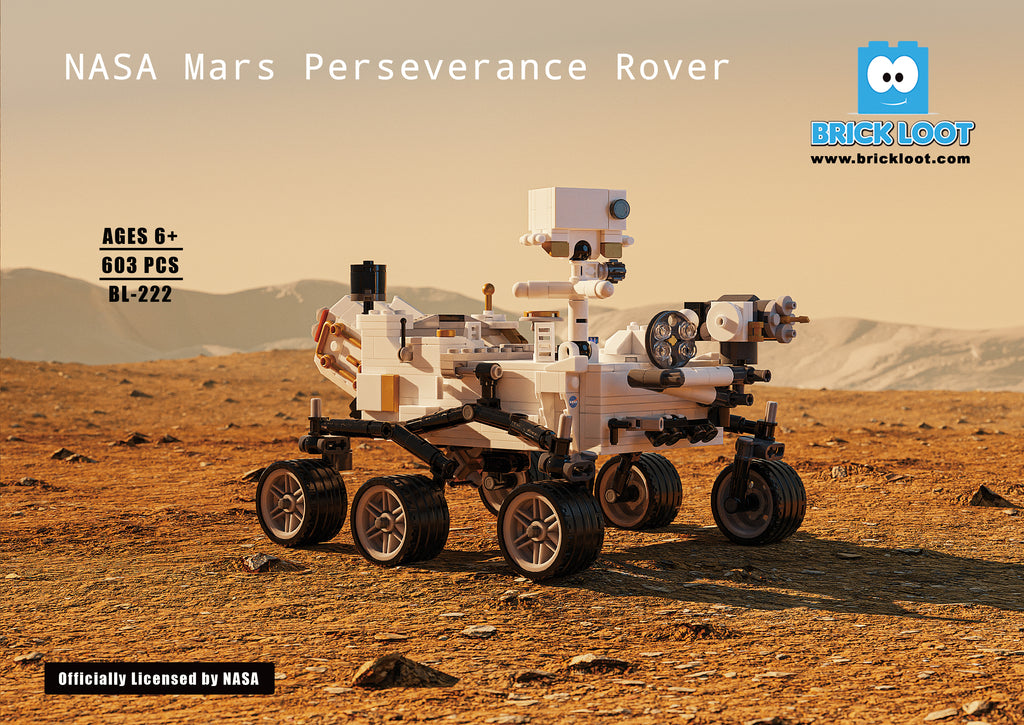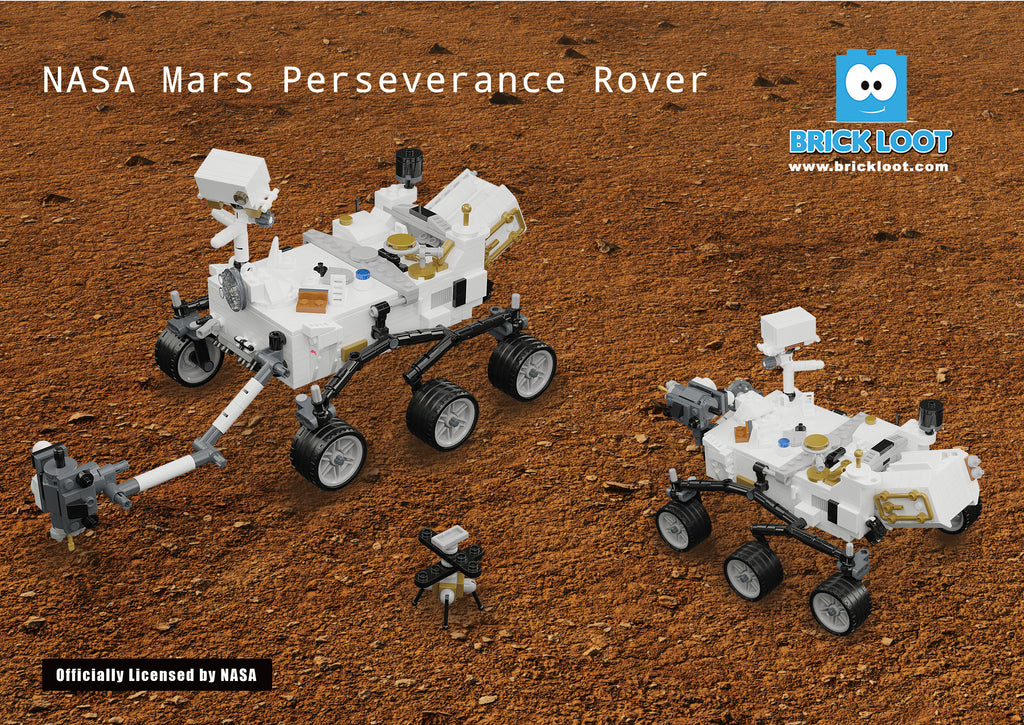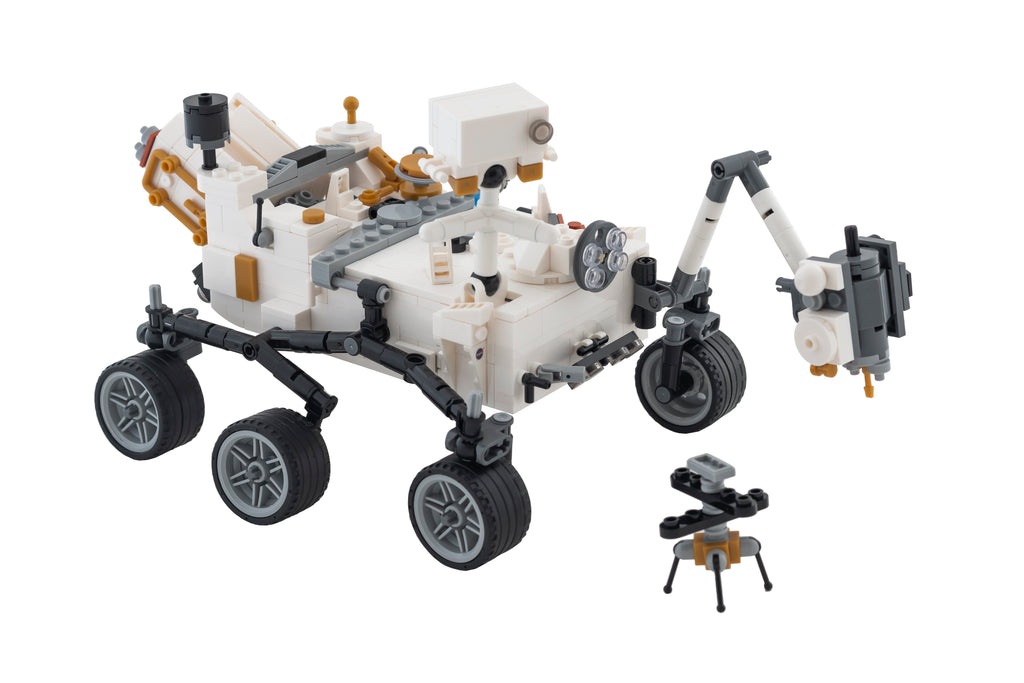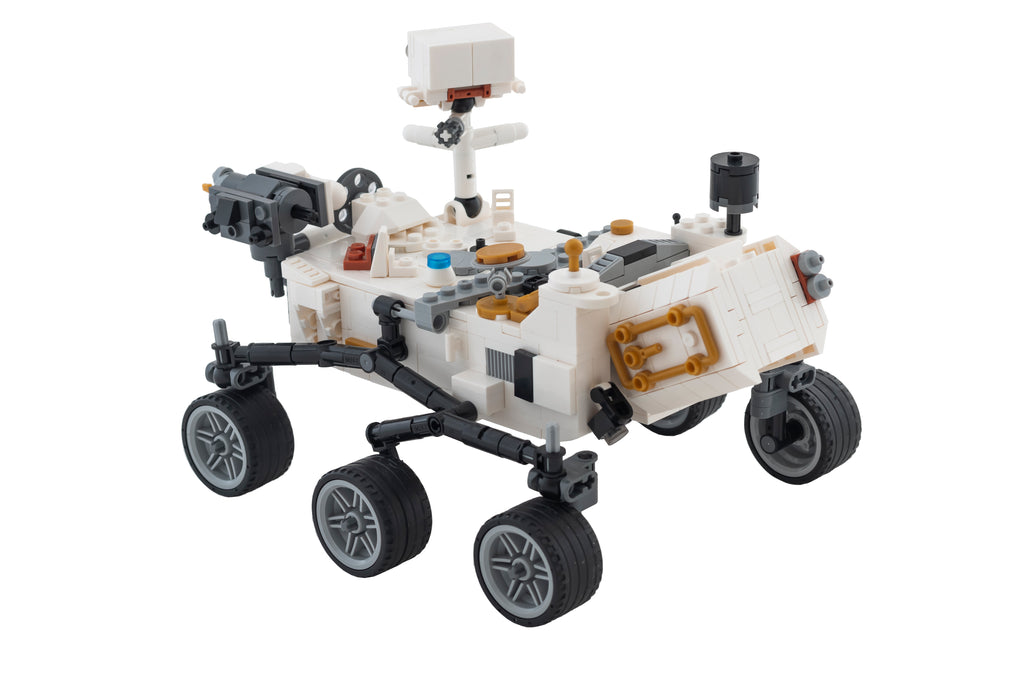 NASA Mars Perseverance Rover Brick Set - Officially Licensed by NASA
$42.45
$42.45
NASA Mars Perseverance Rover Brick Set - Officially Licensed by NASA

Perseverance, nicknamed Percy, is a car-sized Mars rover designed to explore the Jezero crater on Mars as part of NASA's Mars 2020 mission. It was manufactured by the Jet Propulsion Laboratory and launched on July 30 2020, at 11:50 UTC. Confirmation that the rover successfully landed on Mars was received on February 18 2021, at 20:55 UTC. As of September 12 2022, Perseverance has been active on Mars for 555 sols (571 Earth days, or 1 year, 6 months and 25 days) since its landing. Following the rover's arrival, NASA named the landing site Octavia E. Butler Landing.

Mission Name:
Mars 2020
Rover Name:
Perseverance
Main Job:
Seek signs of ancient life and collect samples of rock and regolith (broken rock and soil) for possible return to Earth.
Launch:
July 30, 2020
Landing:
Feb. 18, 2021, Jezero Crater, Mars
The Mars Helicopter, Ingenuity, hitched a ride with the Perseverance rover and successfully demonstrated powered flight on Mars. It continues in an operations demo phase, exploring how future rovers and aerial explorers can work together.
This boxed set is a great gift!
Included:
603 pieces
Detailed build instructions
Packaged in a colorful printed sturdy box
LEGO® compatible bricks
Material: ABS Plastic
Recommended Ages: 6 to 99!
Brick Loot building bricks are 100% compatible with LEGO®
bricks and all major brands that sell toy bricks, building blocks, and base plates.
Brick Loot
Dream – Build – Inspire