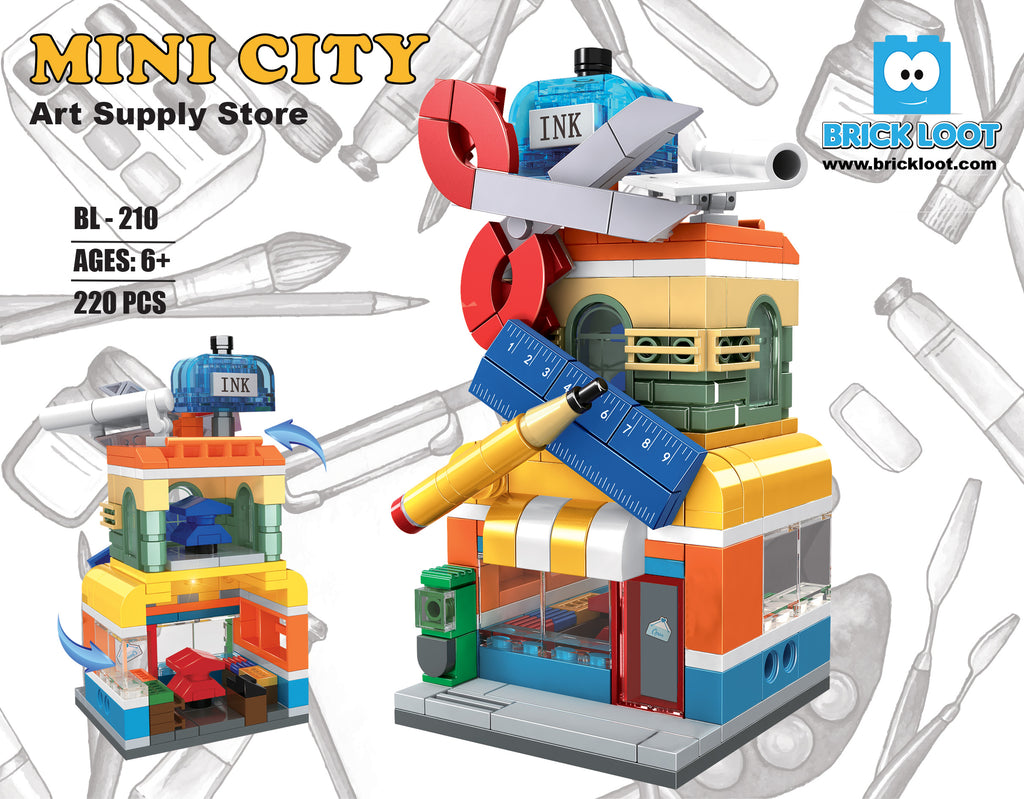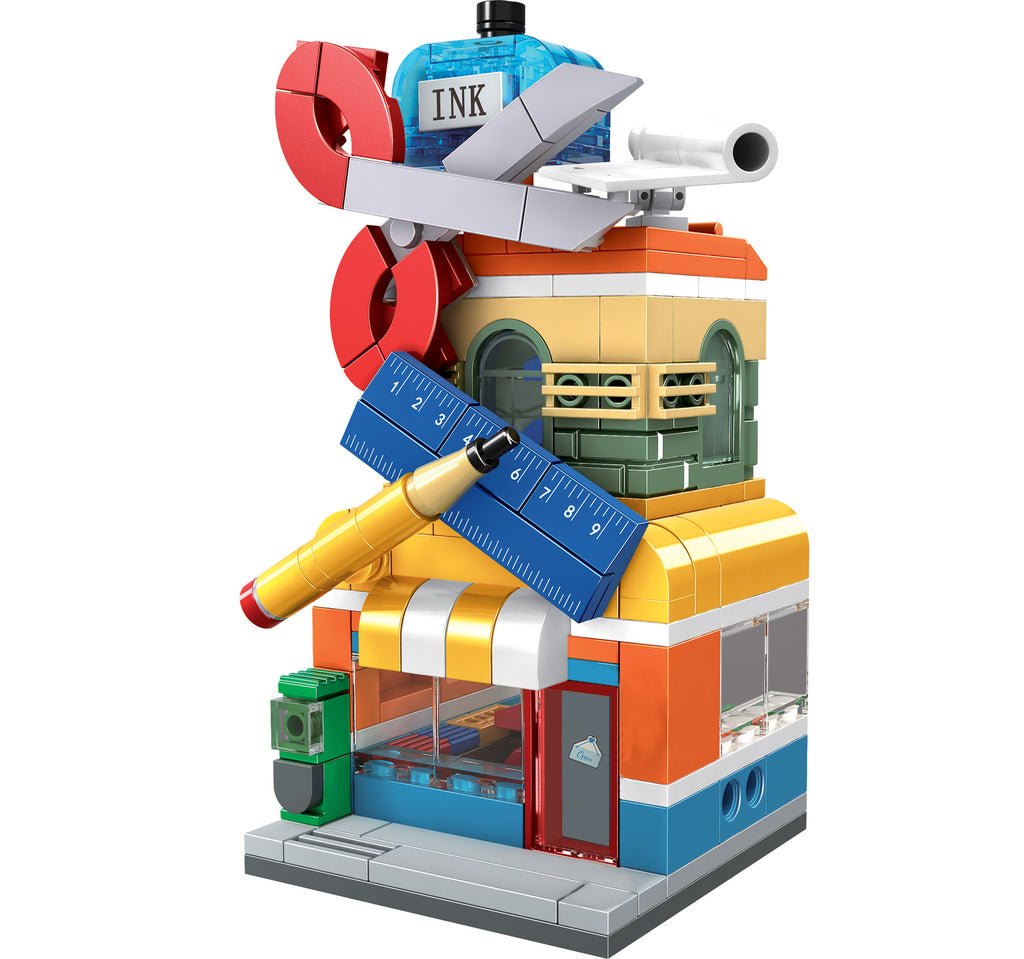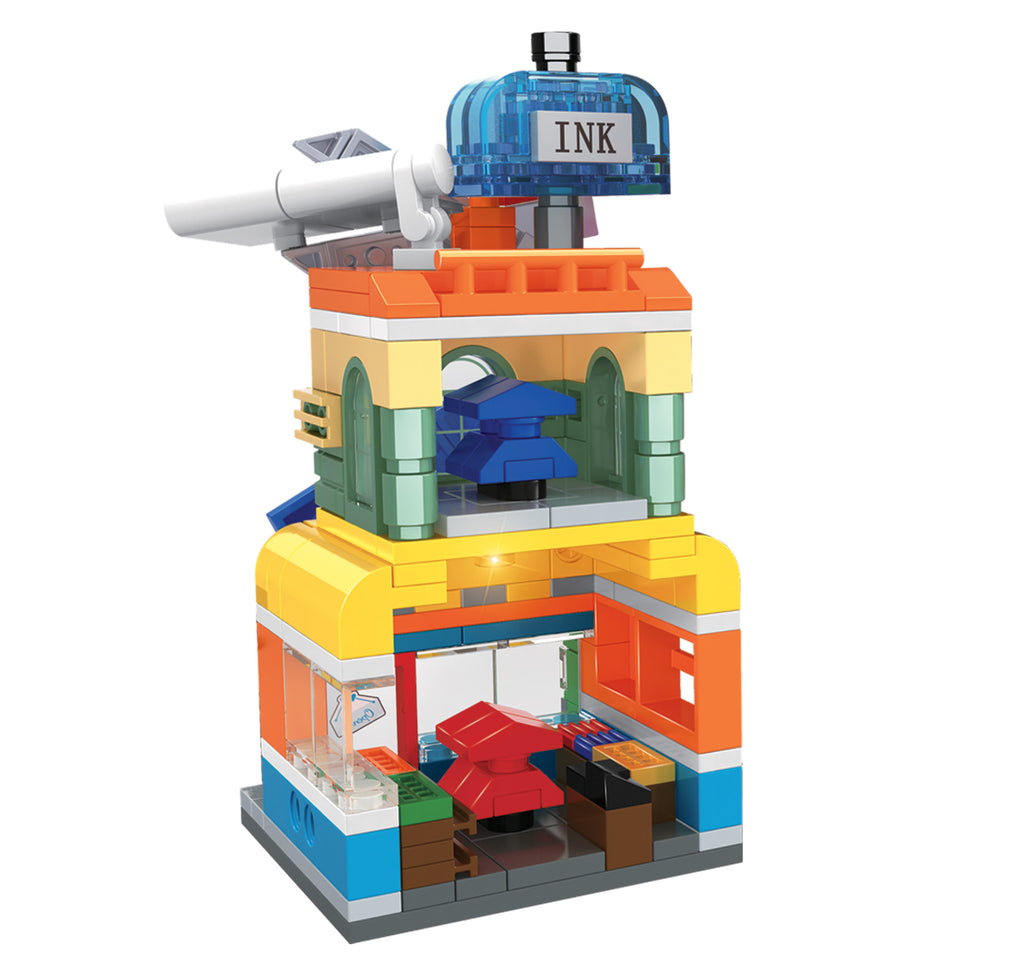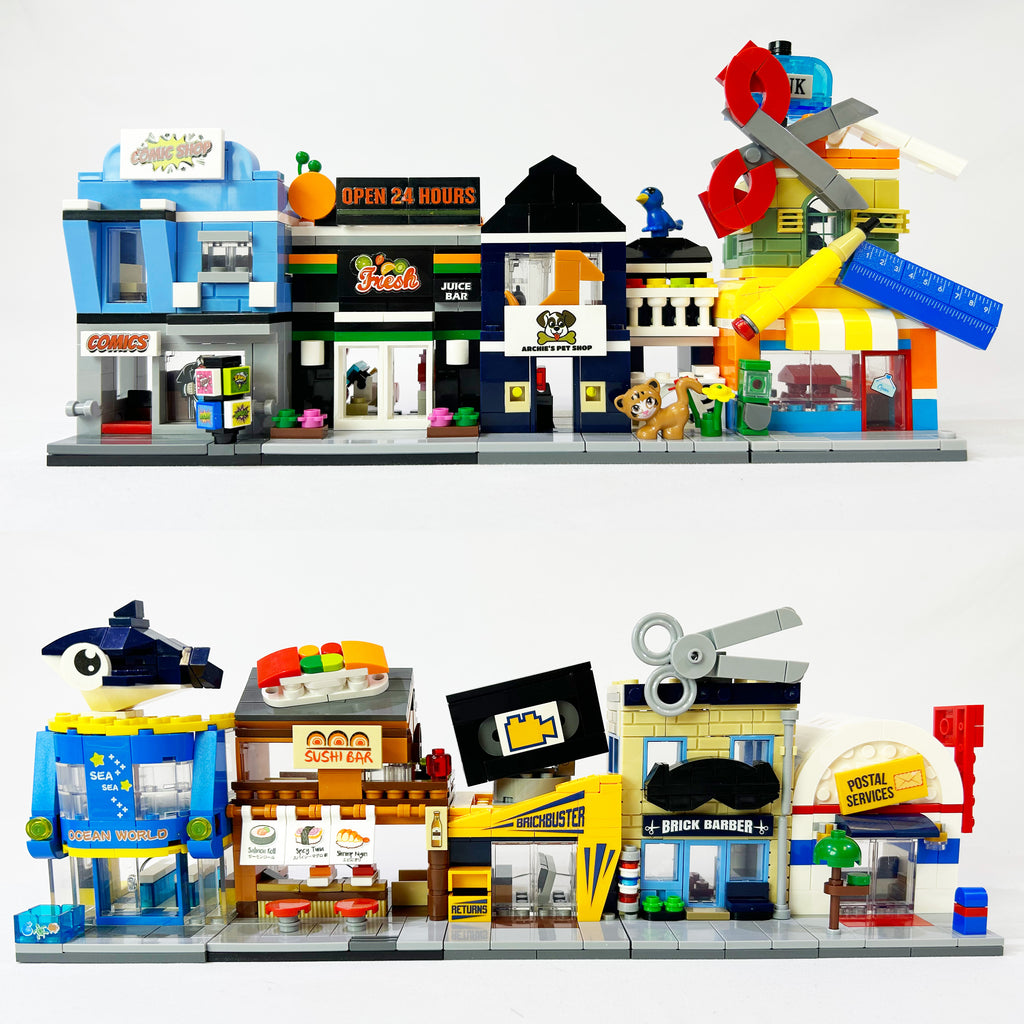 Mini City – Art Supply Store
$14.77
$0.00
Mini City – Art Supply Store
When you are feeling creative hop on over to the Art Supply Store and pick up some new paints, pencils and canvases.
This detailed Brick Loot custom set is so fun to build and contains many realistic and custom pieces, including a beautiful storefront that will catch your minifigures eye!
Check out the Brick Loot Exclusive Artist Custom LEGO Minifigure - they can create your own custom creations for your LEGO city!  (sold separately)
Specifications:
220 Pieces
Material: ABS Plastic
Recommended Ages: 6 and up
Brick Loot building bricks are 100% compatible with LEGO®
bricks and all major brands that sell toy bricks, building blocks, and base plates.
Looking to grow your Mini City? BUY 5 different Brick Loot sets for $58.77 HERE
Brick Loot
Dream – Build – Inspire