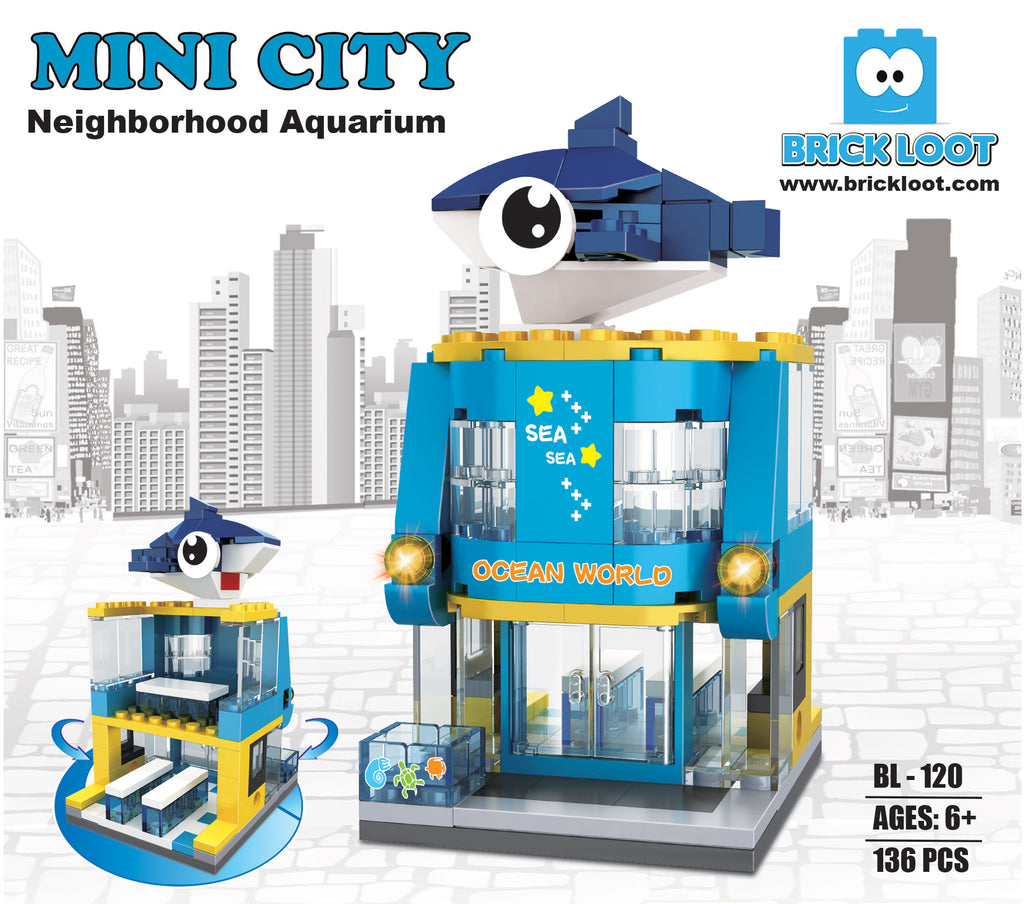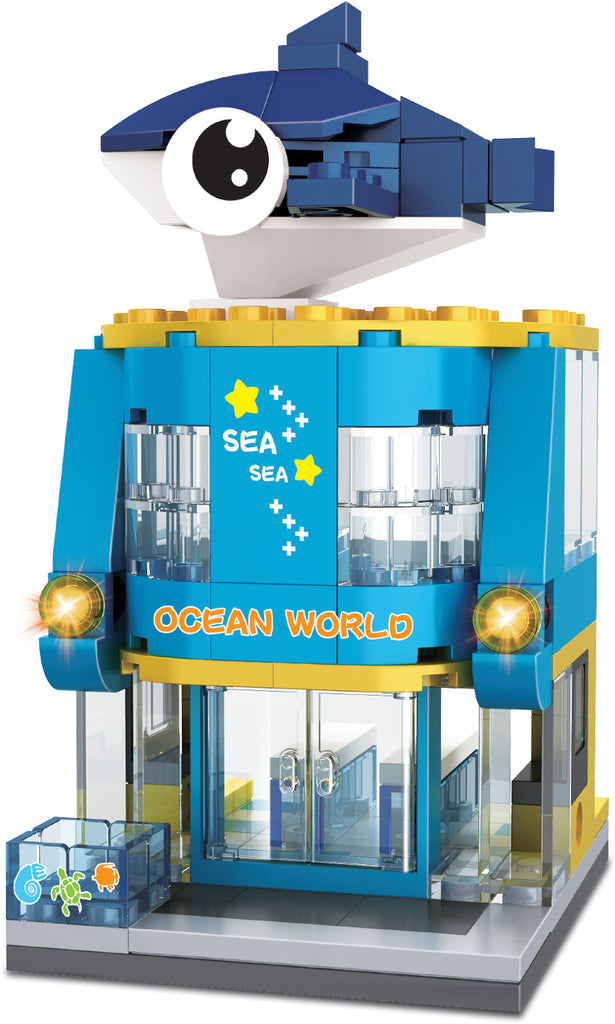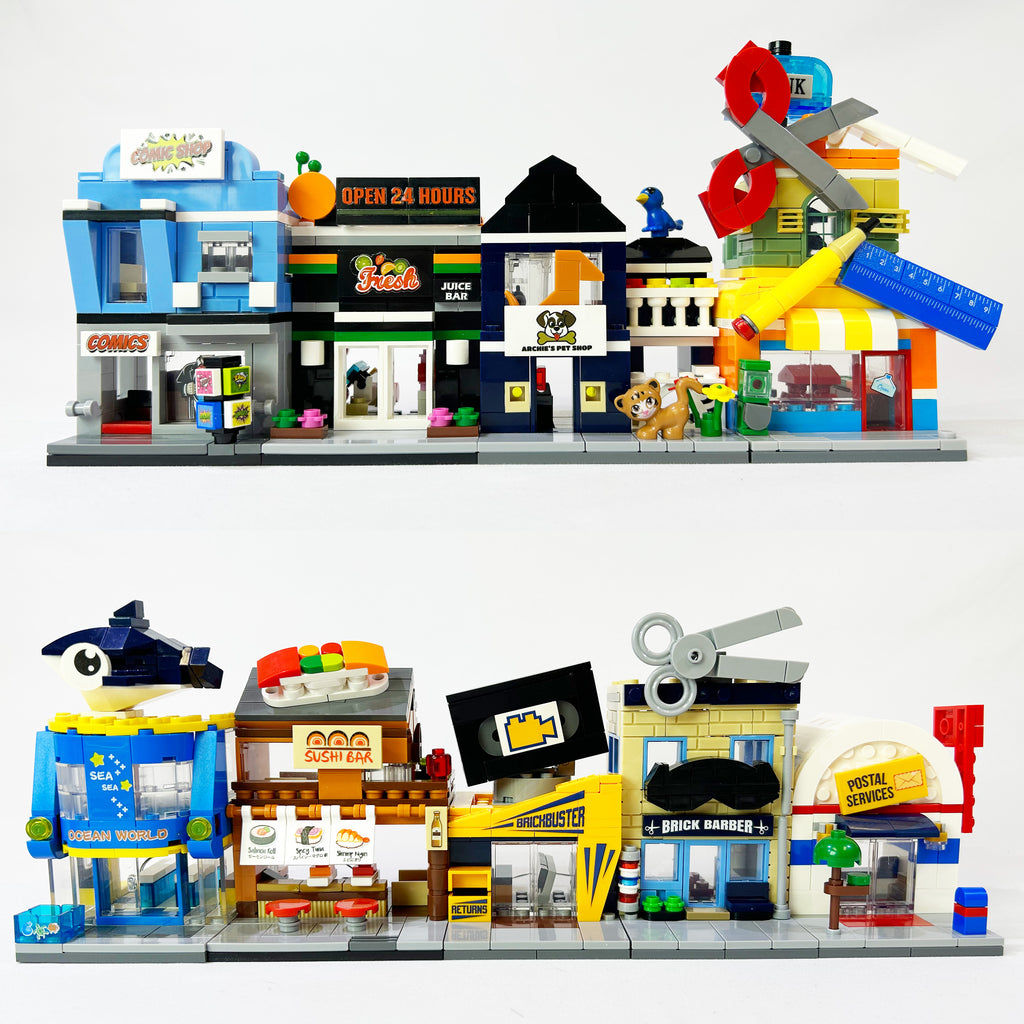 Mini City - Aquarium
$14.77
$0.00
Mini City – Aquarium
Every modern brick city needs an aquarium for families and school children to visit!
This detailed Brick Loot Mini City brick set is so fun to build and contains many realistic and custom pieces to build a two-story aquarium. "Ocean World" has a beautiful exterior with a dolphin and water tank outside, clear "glass" doors, and aquariums inside for visitors to view the fish!
This is box set is a great gift for kids or adults or the perfect addition to your pwn brick city!
Specifications:
136 Pieces
Material: ABS Plastic
Recommended Ages: 6 and up
Brick Loot building bricks are 100% compatible with LEGO®
bricks and all major brands that sell toy bricks, building blocks, and base plates.
Looking to grow your Mini City? BUY 5 different Brick Loot sets for $58.77 HERE
COLLECT THEM ALL!
Brick Loot
Dream – Build – Inspire