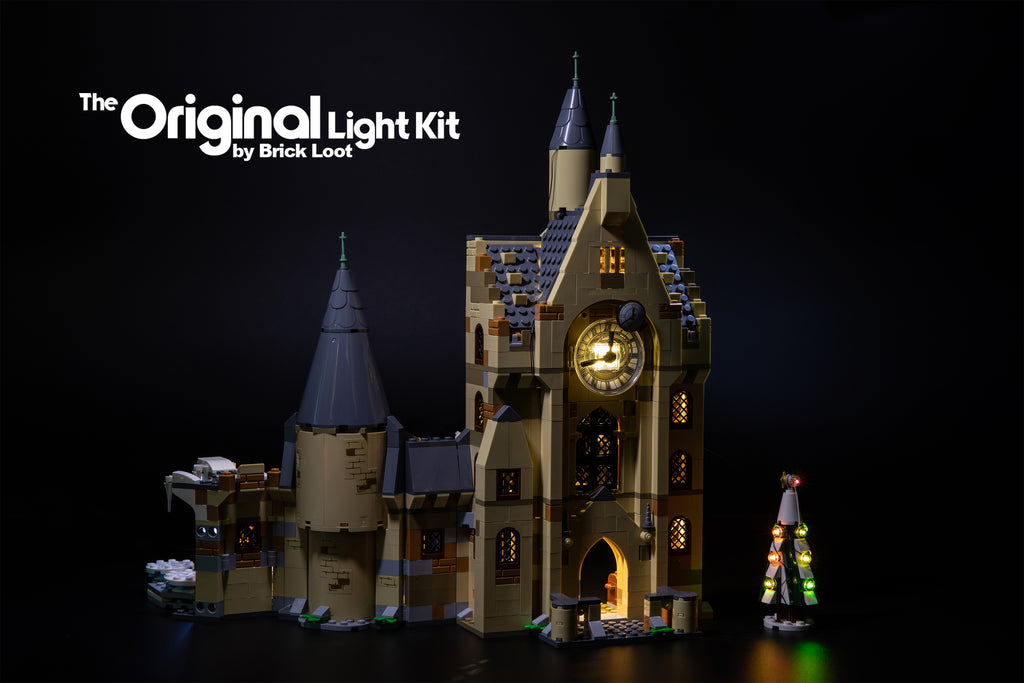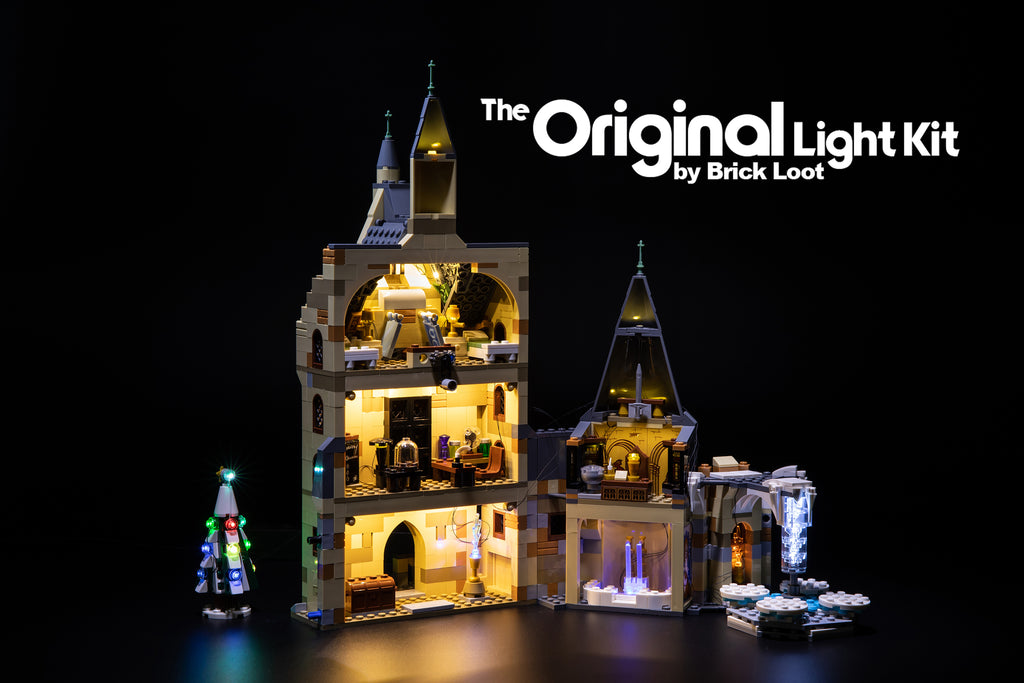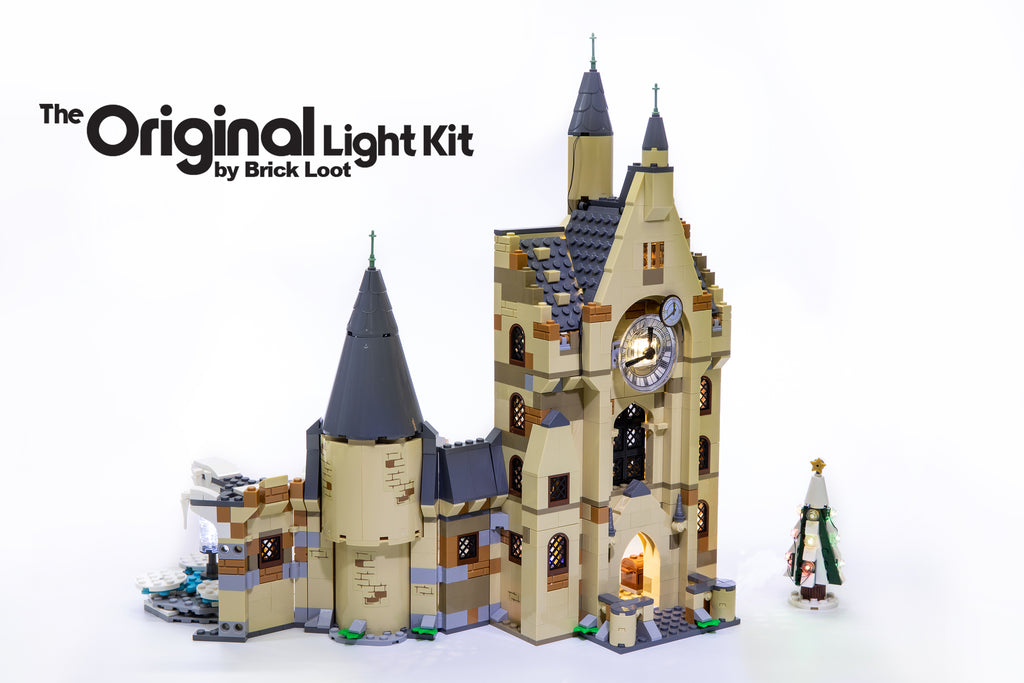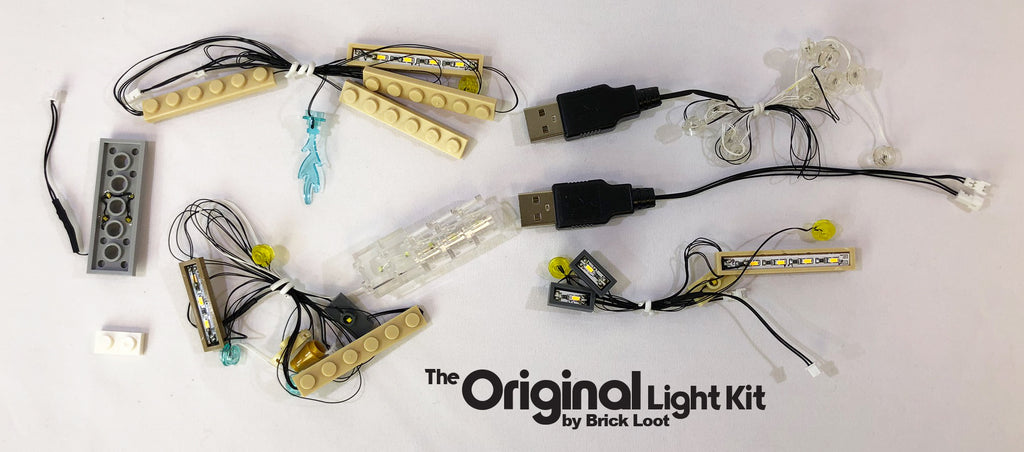 LED Lighting Kit for LEGO Harry Potter Hogwarts Clock Tower 75948
$27.99
$0.00
Brick Loot Original LED Light Kit for LEGO® Harry Potter Hogwarts Clock Tower set 75948

It is time for the Yule Ball!
When you add our light kit, the Hogwarts Clock Tower will be lit up and ready for your Harry Potter, Ron Weasley™, Hermione Granger™, Fleur Delacour, Cedric Diggory, Viktor Krum, Albus Dumbledore™ and Madame Maxime minifigures to visit the LEGO® Hogwarts Clock Tower in time for the Yule Ball and a Dark Arts Lesson! The clock will be illuminated and ready for time travel adventures, too!
This Brick Loot Light Kit with 61 LEDs will light up every room in the 3-level Hogwarts™ Clock Tower! Custom lights are included to light the Goblet of Fire in the Entrance Hall, the ice sculpture at the ball, the buildable lamps in the hospital wing, and the glass case in Dumbledore's office. This light kit truly brings your Hogwarts Clock Tower to life and will add hours of fun and imaginative play to this set!
Installing and powering your light kit: It is fun and easy with our plug and play design!

This Brick Loot LED Kit is low voltage and uses 2 USB plugs to illuminate your LEGO Hogwarts™ Clock Tower Set.
Our light strings easily connect to the USB with mini plugs – the latest technology that makes it even easier to light up your creation!

 

To power your kit, simply insert each USB plug into any 1, 2, or 2.4 amp USB-powered 5V power supply or USB battery bank.  You may use a USB hub or switch to expand the number of USB ports. Please remember there is a maximum of 50 LEDs per 1 amp port.

 
Do you need a USB power source or batteries?
Brick Loot offers high quality, low cost batteries and a variety of options to power your custom light kit. Check out the Brick Loot Power Page!
Each Brick Loot light kit is compatible with LEGO and other major brand bricks and base plates, should you decide to use the lights for some other purpose.

LEGO set not included.    
Brick Loot handcrafts plug and play lighting solutions
that work with LEGO and other major brand brick sets.
You will never need to worry about the technology!
Design – Build – Inspire