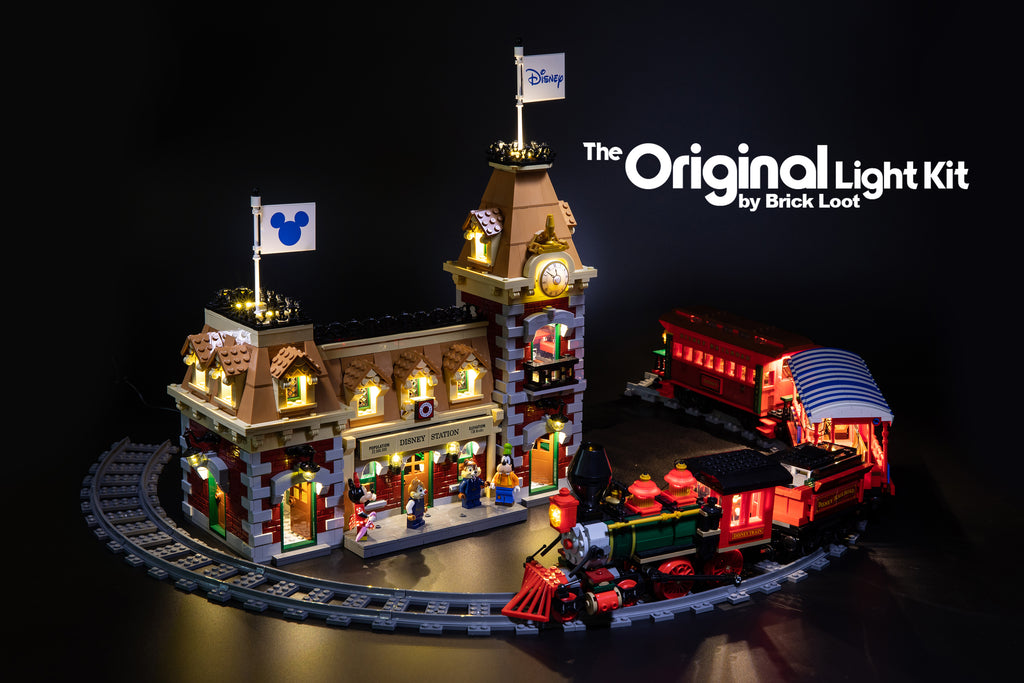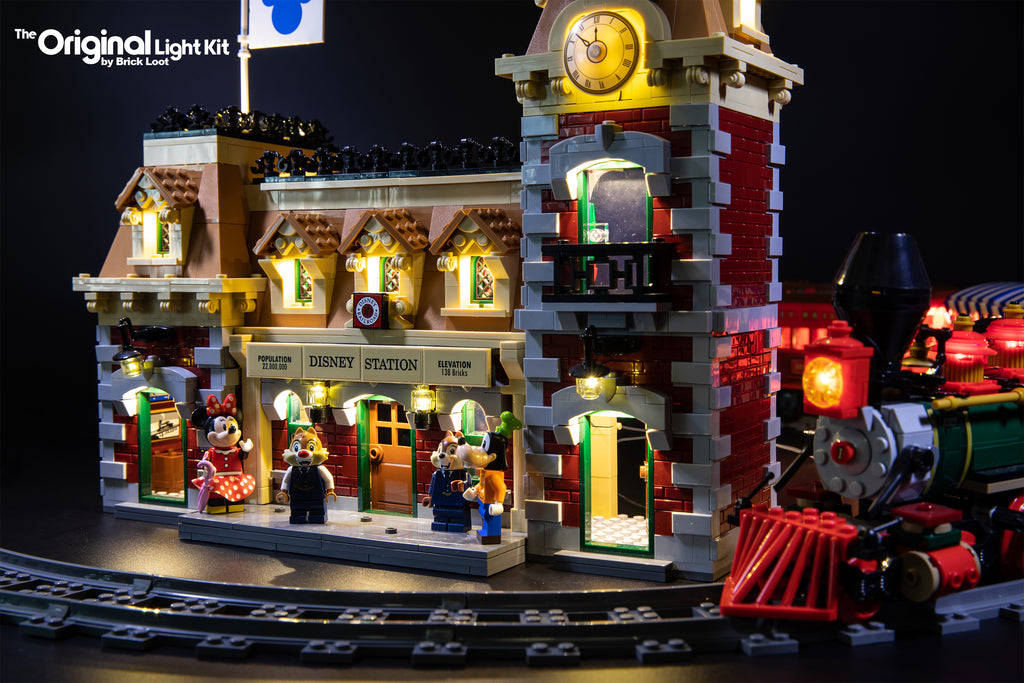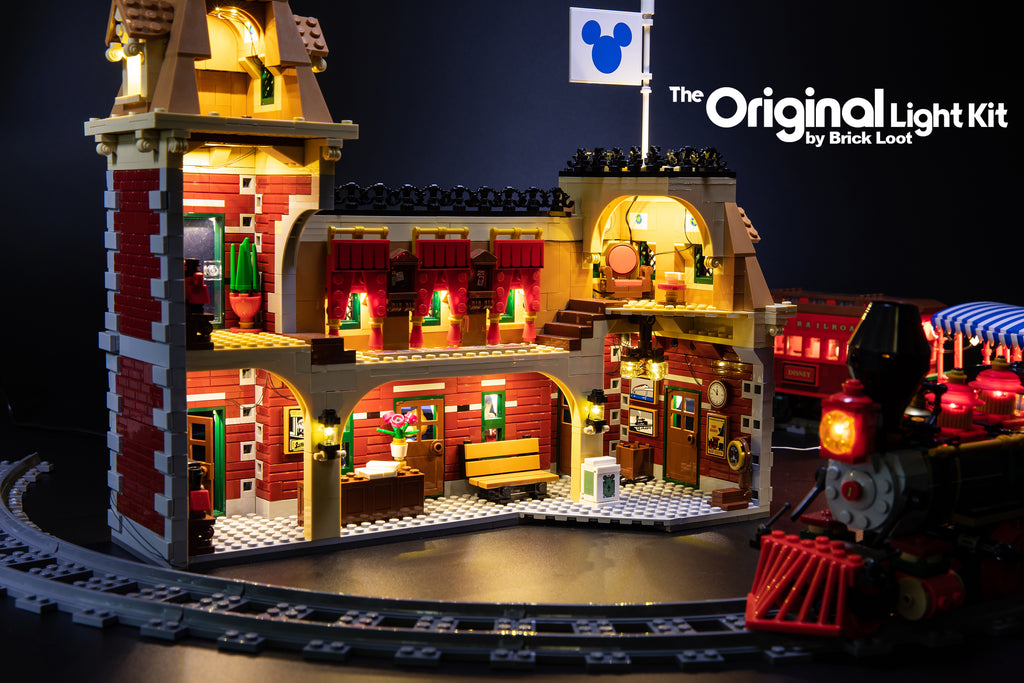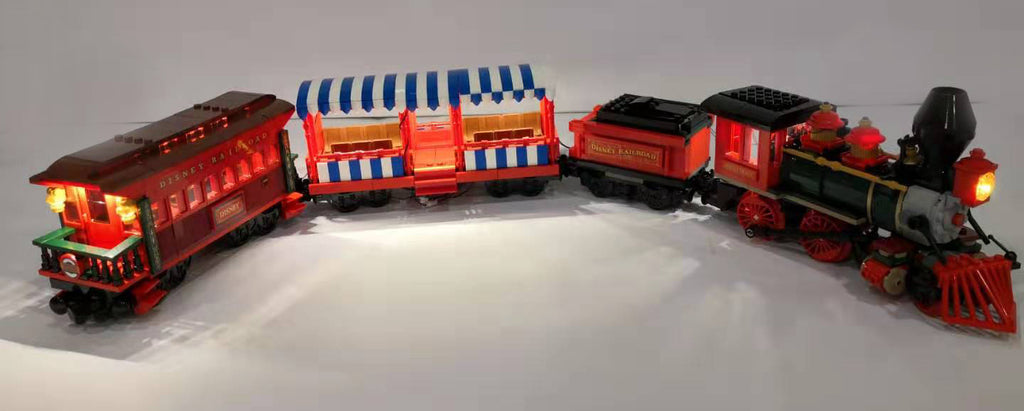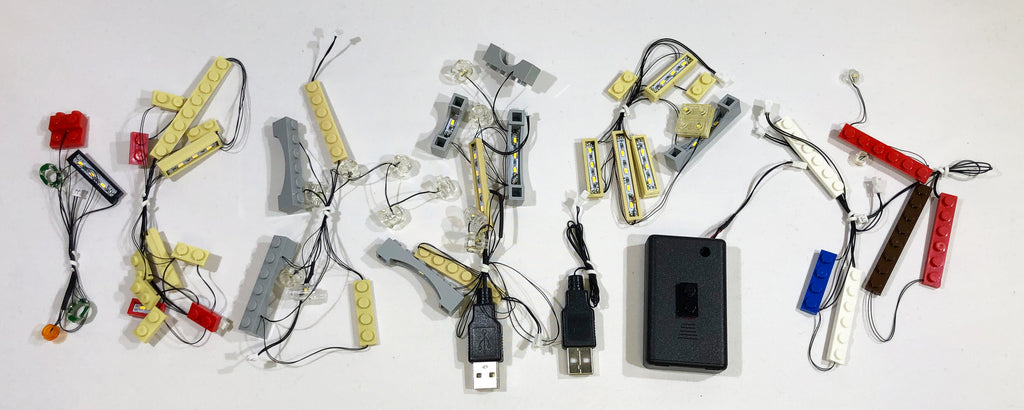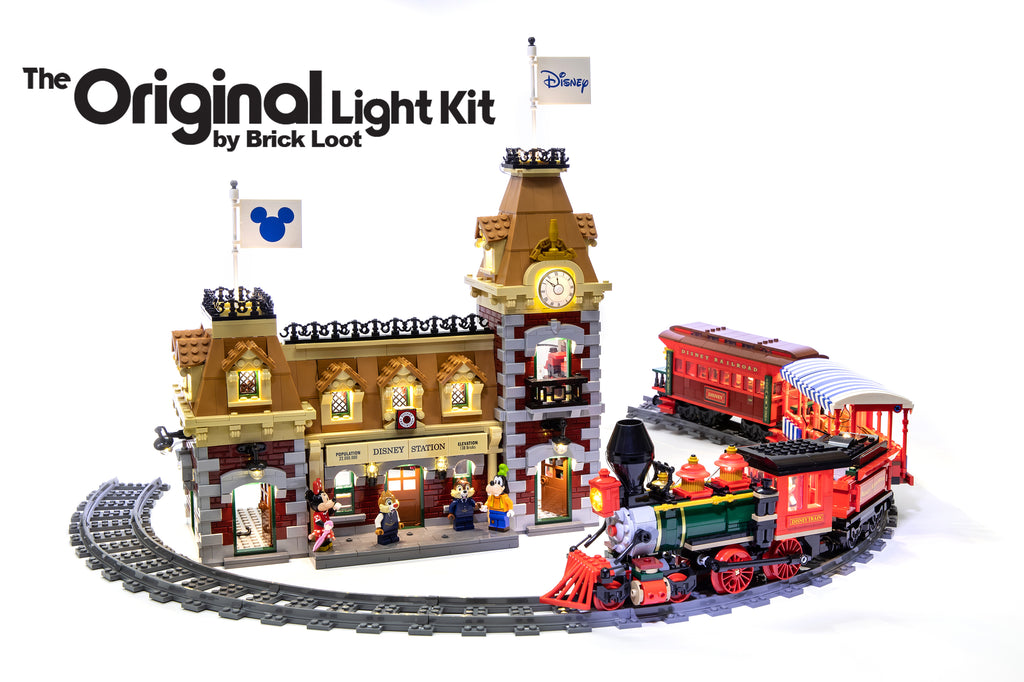 LED Lighting Kit for LEGO Disney Train and Station 71044
$54.99
$0.00
Brick Loot Original LED Light Kit for the LEGO® Disney Train and Station set 71044
When you visit Disney, your first stop is to ride the train around the park and see all the attractions! This is one of the tamest and oldest rides at Disneyland and loved by visitors of all ages! Not only can you ride on the train and see a couple of attractions along the way, but it's also an excellent way to get around Disneyland – especially after you have stayed at the park all day!
Our light kit brings this authentic Disney LEGO set to life! LEDs will light up every room on every floor inside the train station so that Mickey and Minnie can welcome guests at the station late at night, just in time for the fireworks! Lights will illuminate the exterior of the station and even the iconic train station clock! The steam locomotive engine, passenger car, and parlor car will also be lit up inside and outside – ready for Chip, Dale, Goofy, and your minifigure visitors to ride the train all night long!
Installing and powering your light kit: It is fun and easy with our plug and play design!

This Brick Loot LED Kit is low voltage and uses 2 USB plugs to illuminate the LEGO Train Station and uses a battery pack to illuminate your LEGO Disney Train.
To power the Train Station LEDs, install the lighting kit and insert each USB plug into any 1, 2, or 2.4 amp USB-powered 5V power supply or USB battery bank.  You may use a USB hub or switch to expand the number of USB ports. Please remember there is a maximum of 50 LEDs per 1 amp port.
To power the Train LEDs, simply connect the mini plugs to the battery pack and install 3 AAA batteries (not included)

 
Do you need a USB power source or batteries?
Brick Loot offers high quality, low cost batteries and a variety of options to power your custom light kit. Check out the Brick Loot Power Page!
Each Brick Loot light kit is compatible with LEGO and other major brand bricks and base plates, should you decide to use the lights for some other purpose.

LEGO set not included.
Brick Loot handcrafts plug and play lighting solutions
that work with LEGO and other major brand brick sets.
You will never need to worry about the technology!