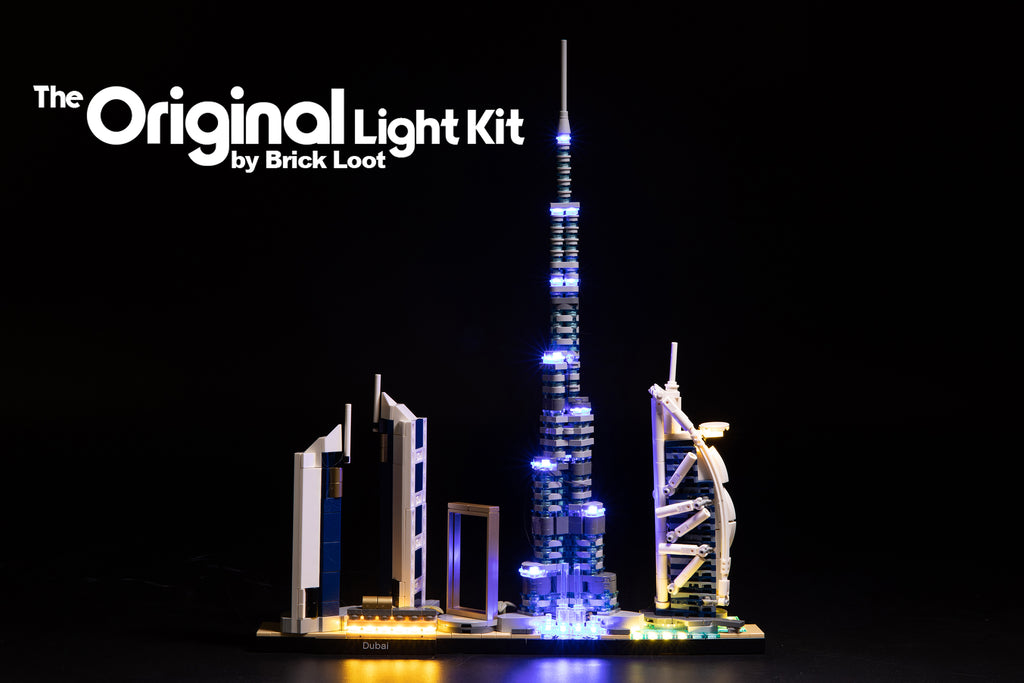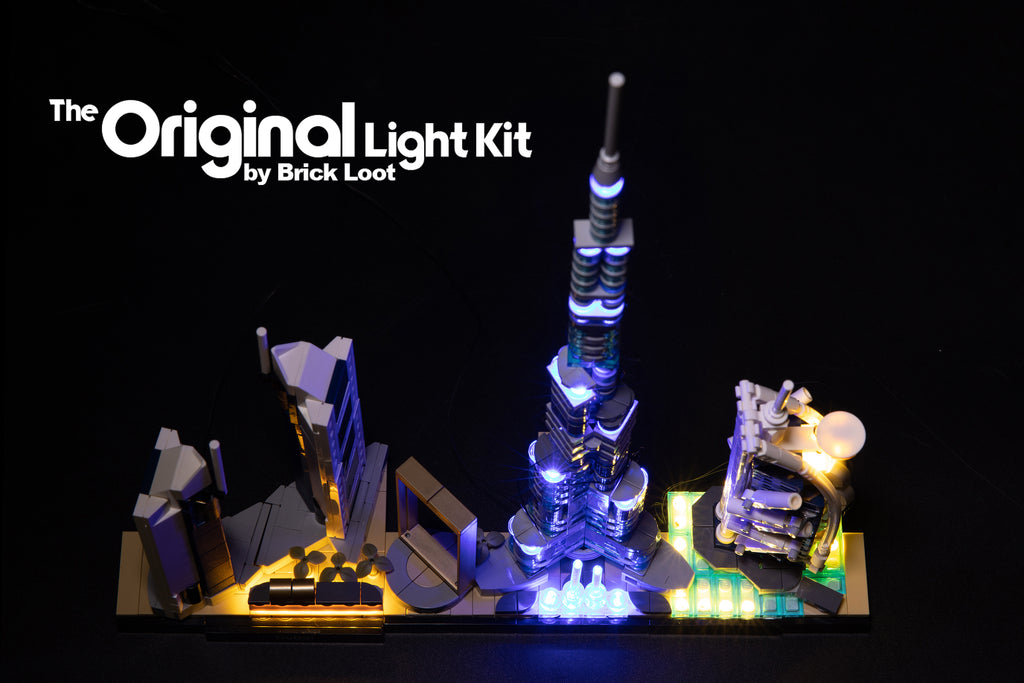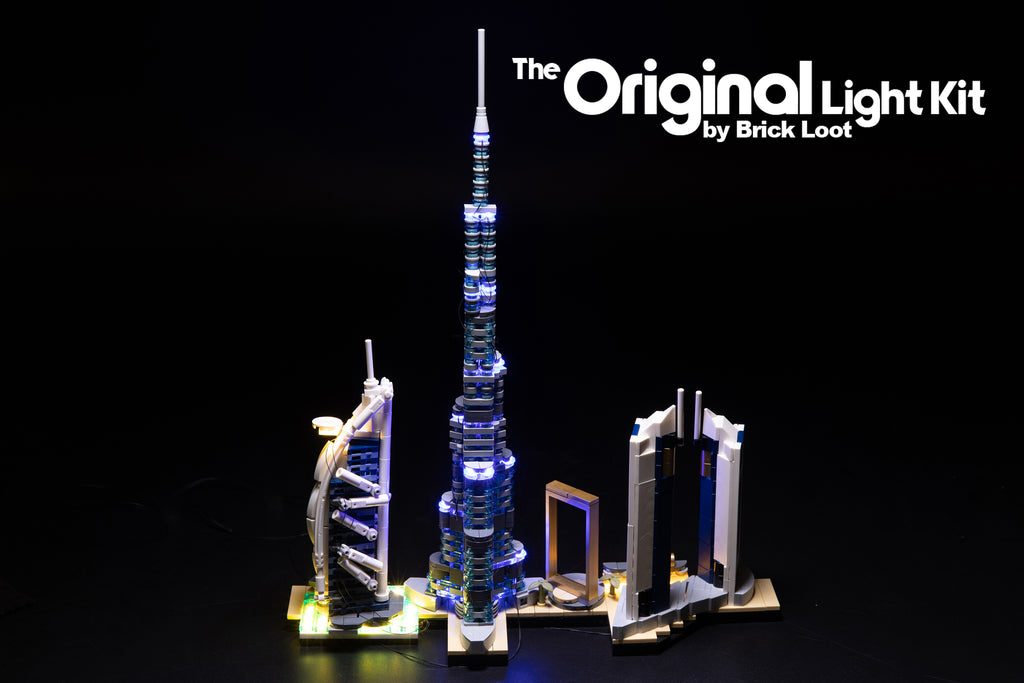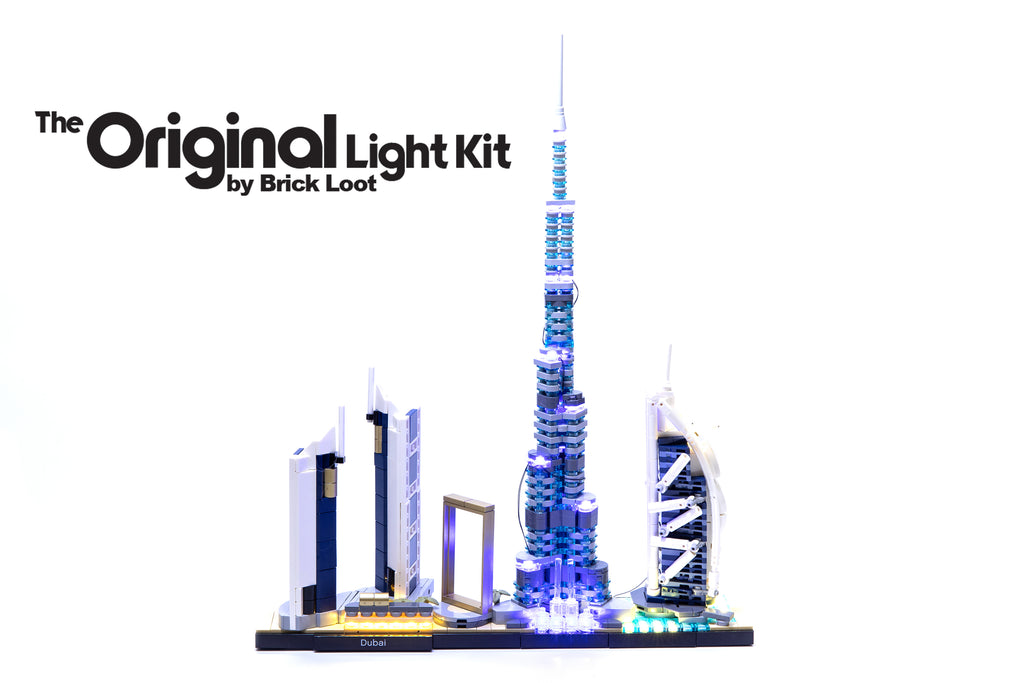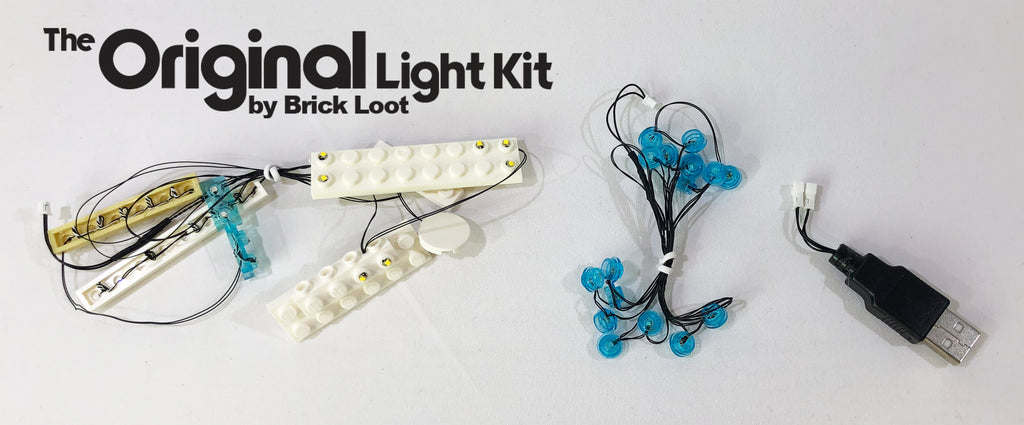 LED Lighting Kit for LEGO Architecture Dubai Skyline set 21052
$33.99
$0.00
Brick Loot Original LED Light Kit for the LEGO® Architecture Skyline Collection Dubai set 21052
The history of skyscrapers in Dubai began with the construction of Dubai World Trade Centre in 1979, which is usually regarded as the first high-rise in the city.

The tallest building in Dubai is the Burj Khalifa, which rises 2,717 ft and contains 209 floors. The tower has stood as both the tallest building in the world and the tallest man-made structure of any kind in the world since its completion in January 2010. The second-tallest building in Dubai is the 1,394 ft Marina 101, which also stands as the world's fourth tallest residential skyscraper.
This light kit beautifully illuminates The Burj Khalifa, Jumeirah Emirates Towers Hotel, Burj Al Arab Jumeirah hotel, Dubai Frame and The Dubai Fountain.
Bring your LEGO Dubai Skyline model to life with our light kit!
Installing and powering your light kit: It is fun and easy with our plug and play design!
This Brick Loot LED Kit is low voltage and uses USB plugs to illuminate all of the lights in the LEGO Architecture Dubai Skyline set.
Our light strings easily connect to the USB with mini plugs – the latest technology that makes it even easier to light up your creation!

 

To power your kit, simply insert the USB plug into any 1, 2, or 2.4 amp USB-powered 5V power supply or USB battery bank.  You may use a USB hub or switch to expand the number of USB ports. Please remember there are a maximum of 50 LEDs per 1 amp port.

 
Do you need a USB power source or batteries?
Brick Loot offers high quality, low cost batteries and a variety of options to power your custom light kit. Click HERE to check out the Brick Loot Power Page!
This retired LEGO set is not included.   
Brick Loot handcrafts plug and play lighting solutions
that work with LEGO and other major brand brick sets.
You will never need to worry about the technology!
Design – Build – Inspire