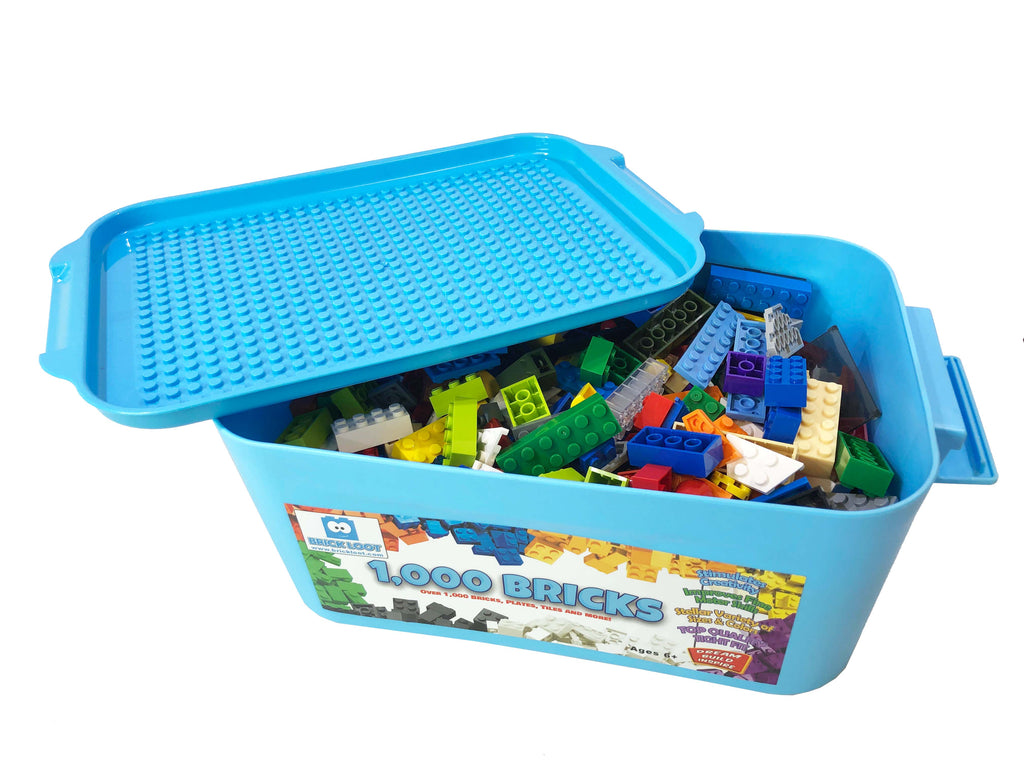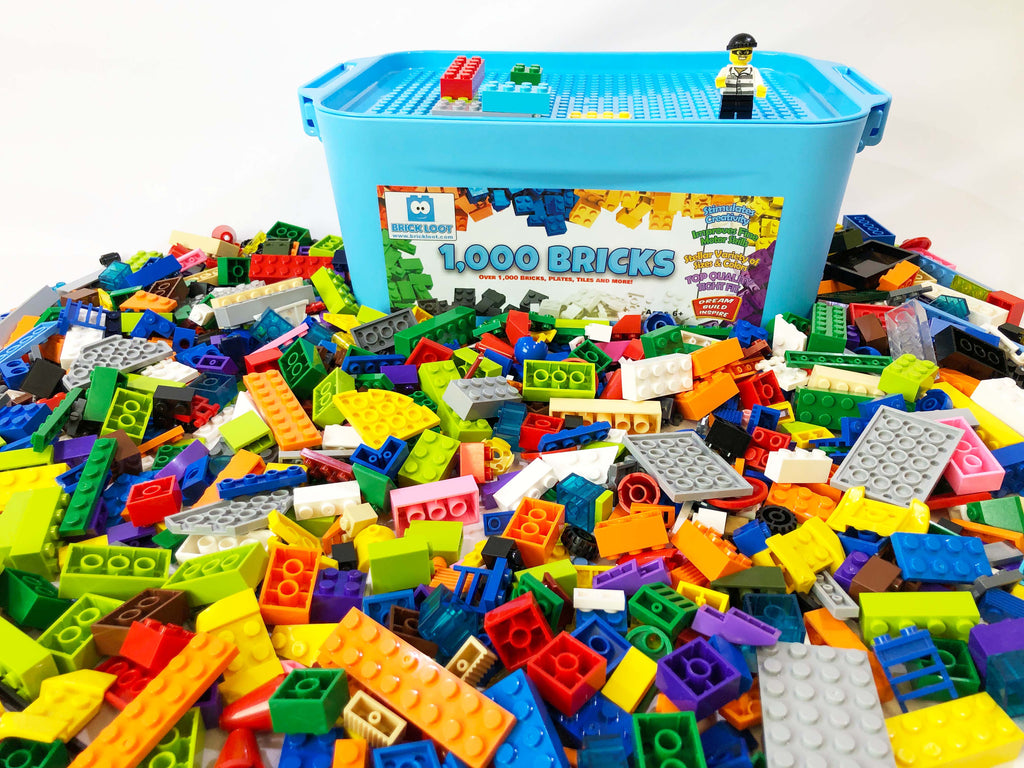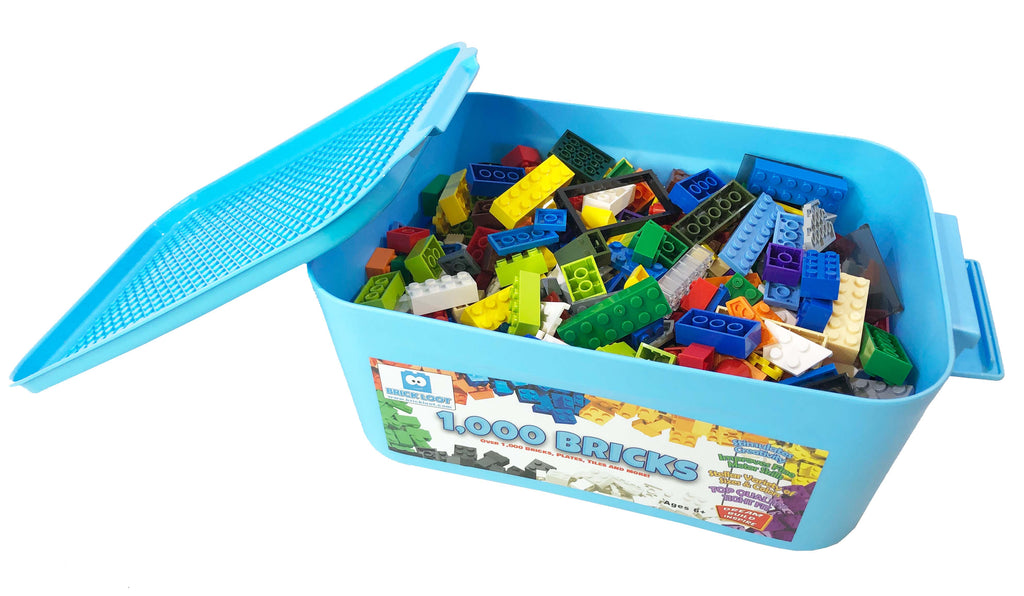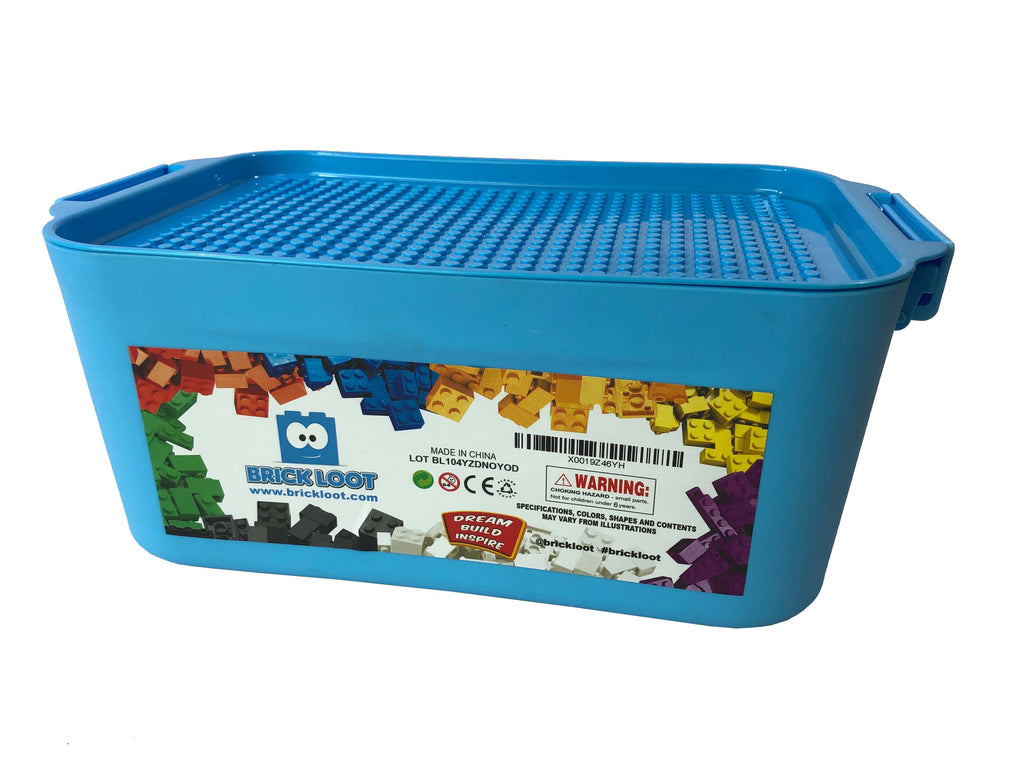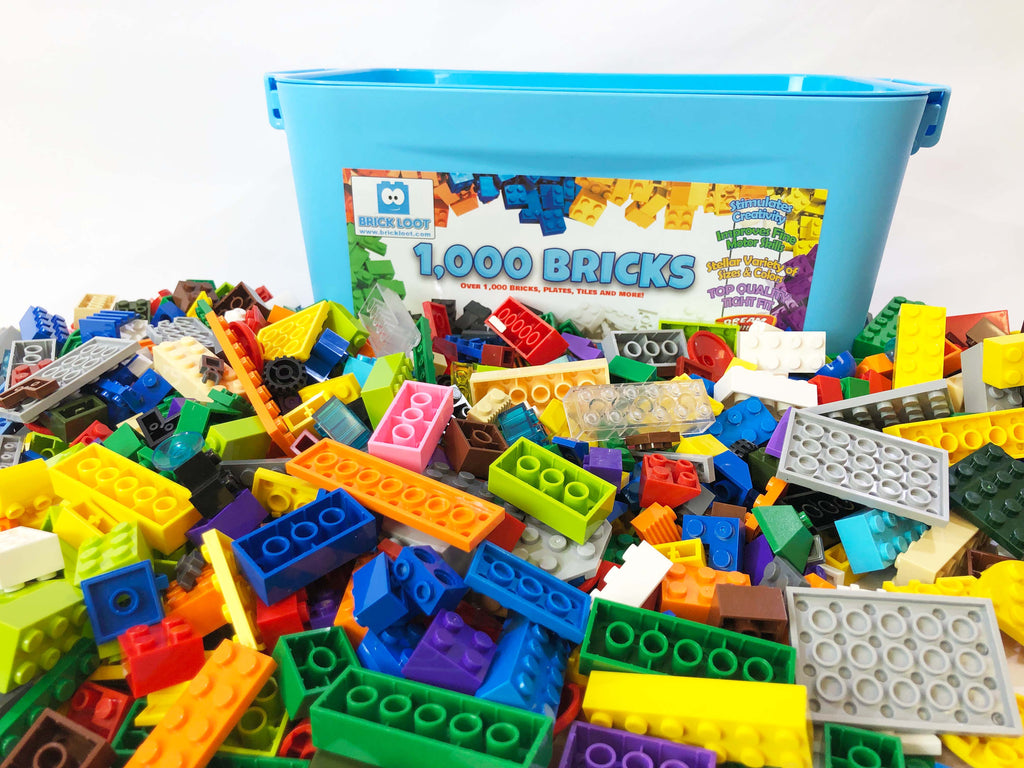 Brick Loot 1000 Pack of Bulk COMPATIBLE Bricks with storage bin - Fits LEGO and Other Major Brands
$27.88
$0.00
AAA Quality - 1,000 Pack of Bulk Compatible Bricks and building / storage bin
Plus 70 Bonus Bricks for a total of 1070 in each box!

100% Compatible with and fits LEGO®, Mega Bloks, Kre-O and other major brands.
 
A GREAT VALUE! Brick Loot bricks are a great way to build your brick collection!

Want to know why?
Quality: We spare no expense producing the best bricks possible.

Compatible: Brick Loot bricks are compatible with LEGO® and major building bricks. Each brick has a guaranteed tight fit, so you are able to build and create in an easy and safe way.
Great Variety of Colors & Sizes: Brick Loot bricks are made with the hottest colors available. This set contains a great variety of sizes so you can let your imagination run wild and you can build anything that you dream!  
Strong & Durable: Brick Loot bricks are custom molded and made of 100% ABS plastic.
This is a wonderful kit to give as a gift or as an additional set to expand a growing collection!
BUY TWO 1,000 Pack Sets AND SAVE ~ select one or two boxes from the drop-down menu, above! The more you buy, the more you save!
Material: Top Quality ABS Plastic
Recommended Ages: 6 and up
*Not available for international shipping
**Minifigure not included

Brick Loot building bricks are 100% compatible with LEGO®
and all major brands that sell toy bricks, building blocks, and base plates.
Brick Loot
Dream – Build – Inspire

* Brick Loot is not associated with The LEGO Group. LEGO® is a trademark of the LEGO Group of companies which does not sponsor, authorize or endorse this site.