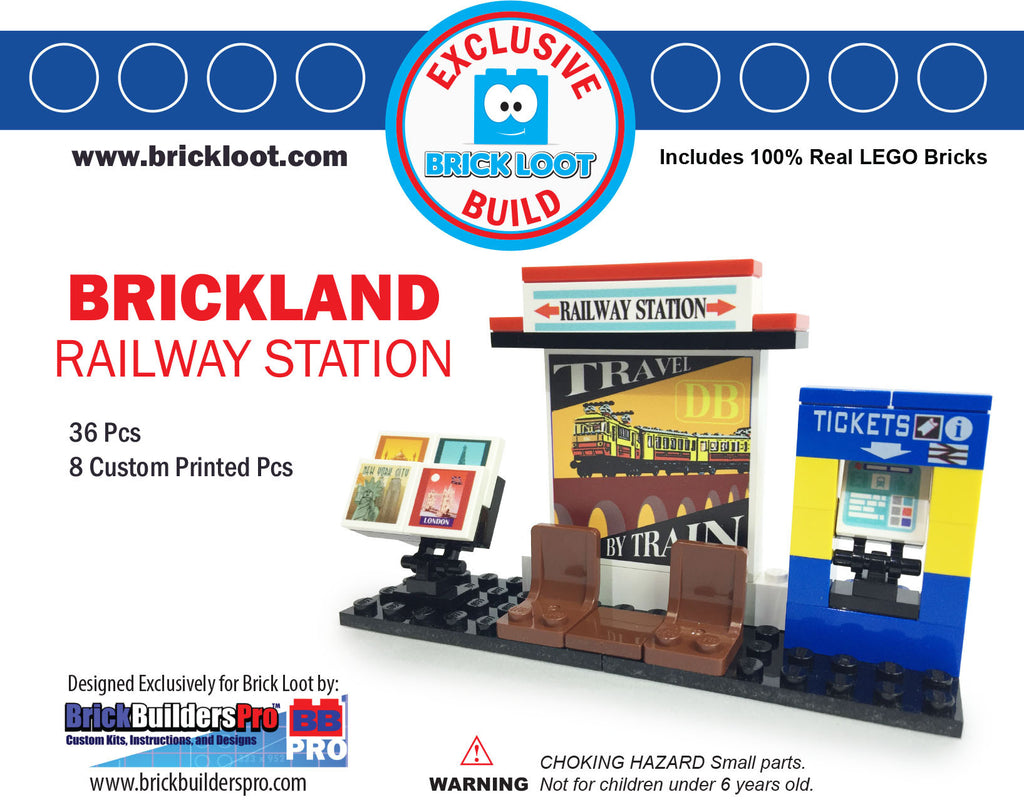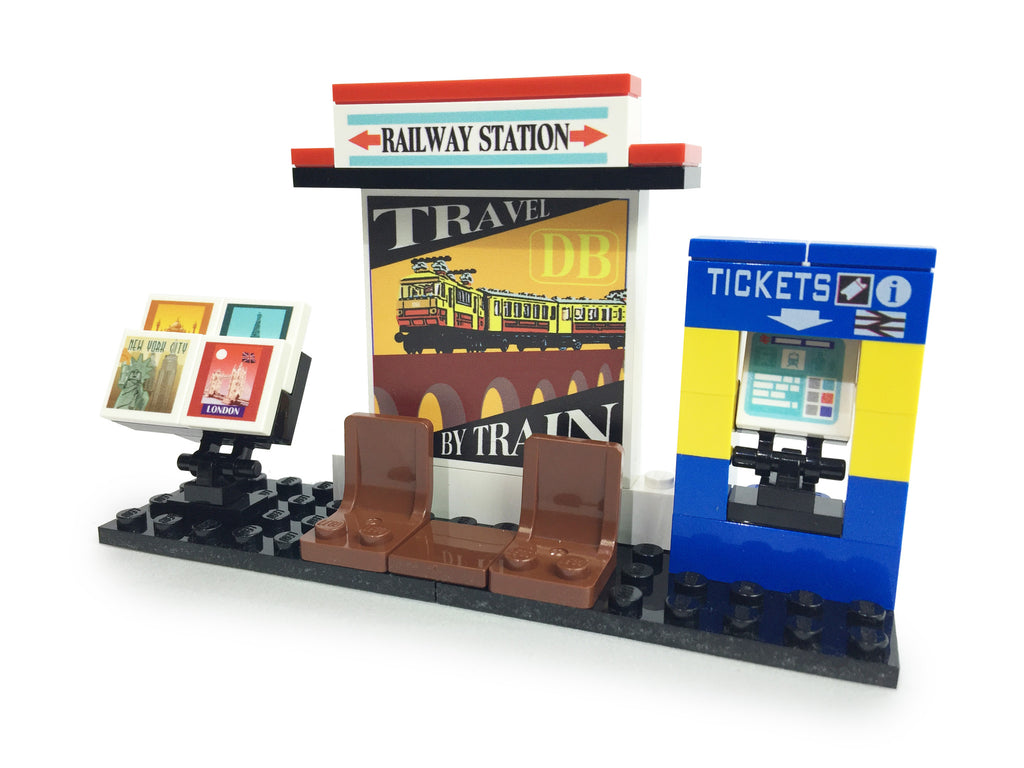 Exclusive Brick Loot Build Railway Train Station - 100% LEGO bricks
$13.85
$0.00
Exclusive
Brick Loot Build
B
rickland Railway
Train
Station
- 100%
LEGO® Bricks
Ding Ding Ding Ding … the bells at the railroad tracks let us know that the train is coming!
Every modern city needs a train station and Brick Loot's Brickland Railway Train Station is the perfect addition to your city! Your LEGO® minifigs can buy tickets at the automated ticket machine and then select a magazine to read while sitting at the station to wait for the next train.
This is a fun custom build – purchase multiple stations for your city so your LEGO® train can make many stops!
This Brick Loot Exclusive Build is made of 100% real LEGO® bricks! It includes:
LEGO® pieces include the black railway station platform, magazine stand and magazines, 2 seats, railway station sign, train poster, ticket booth, and custom ticket

8 custom printed pieces: 4 magazines, train poster, Railway Station sign, ticket booth sign, and train ticket

Brick Loot Exclusive Build Instructions
Do you need a train for your brick city?  Add the Brickland Railway Express Train so your passengers can travel in style!
Brick Loot building bricks are 100% compatible with LEGO®
and all major brands that sell toy bricks, building blocks, and base plates. 
Brick Loot
Dream - Build - Inspire