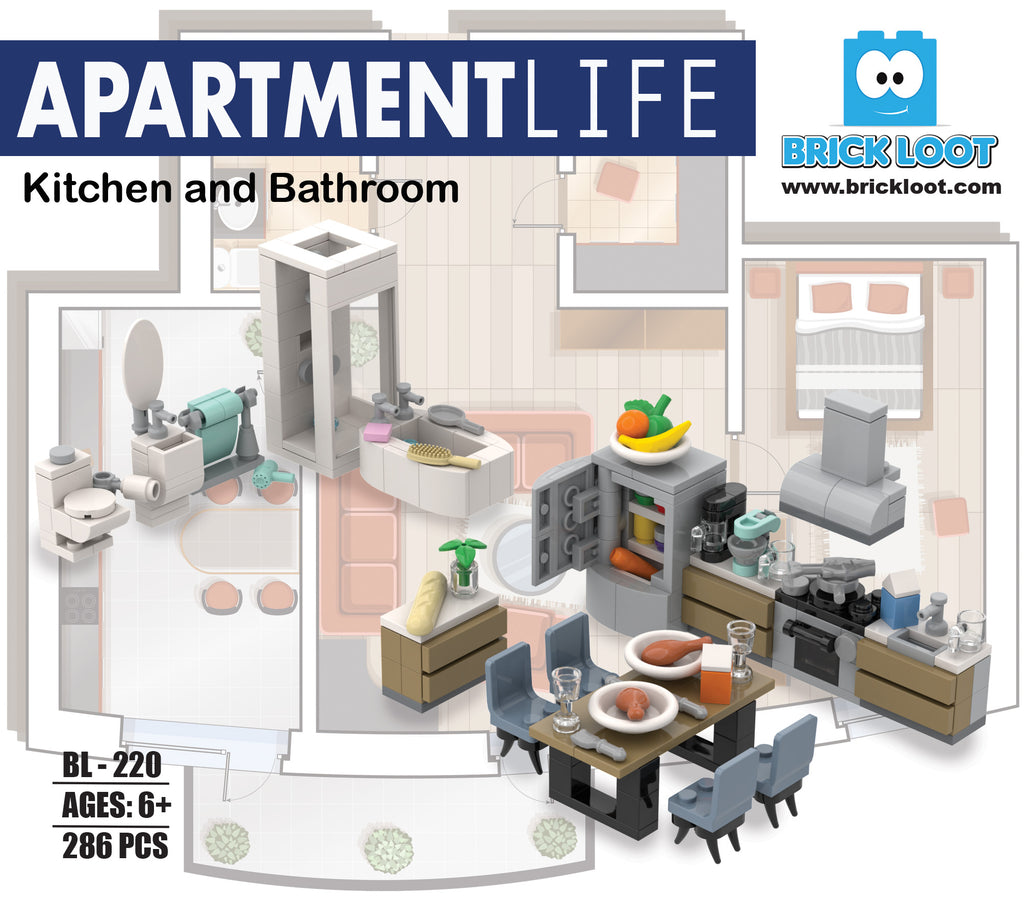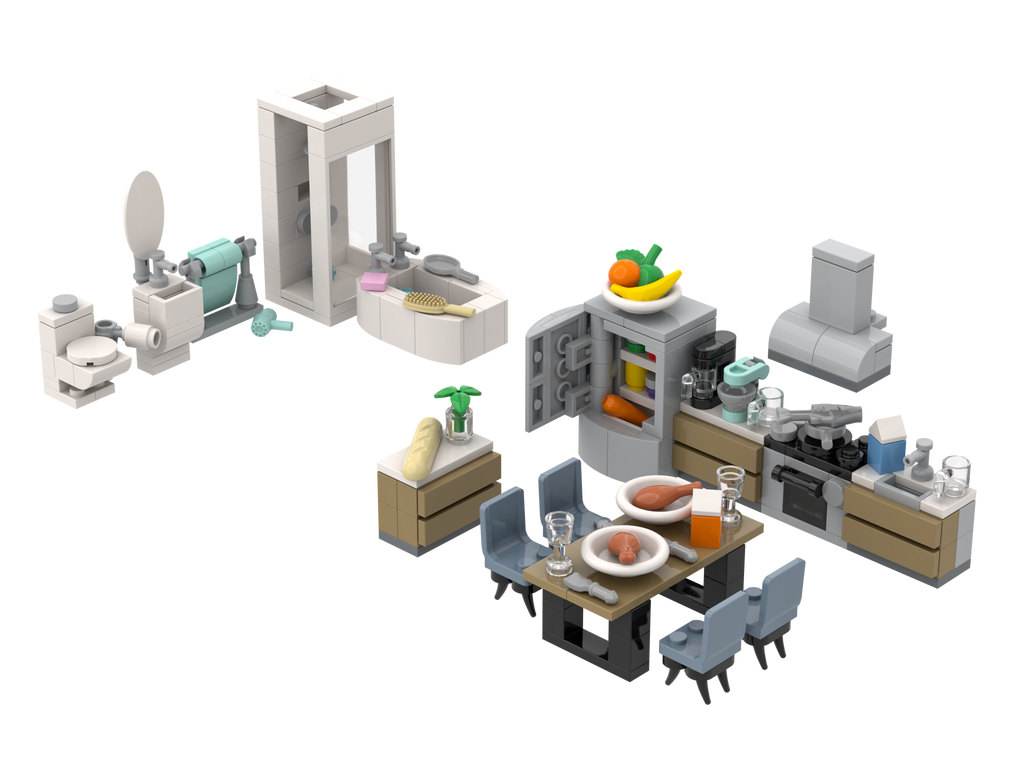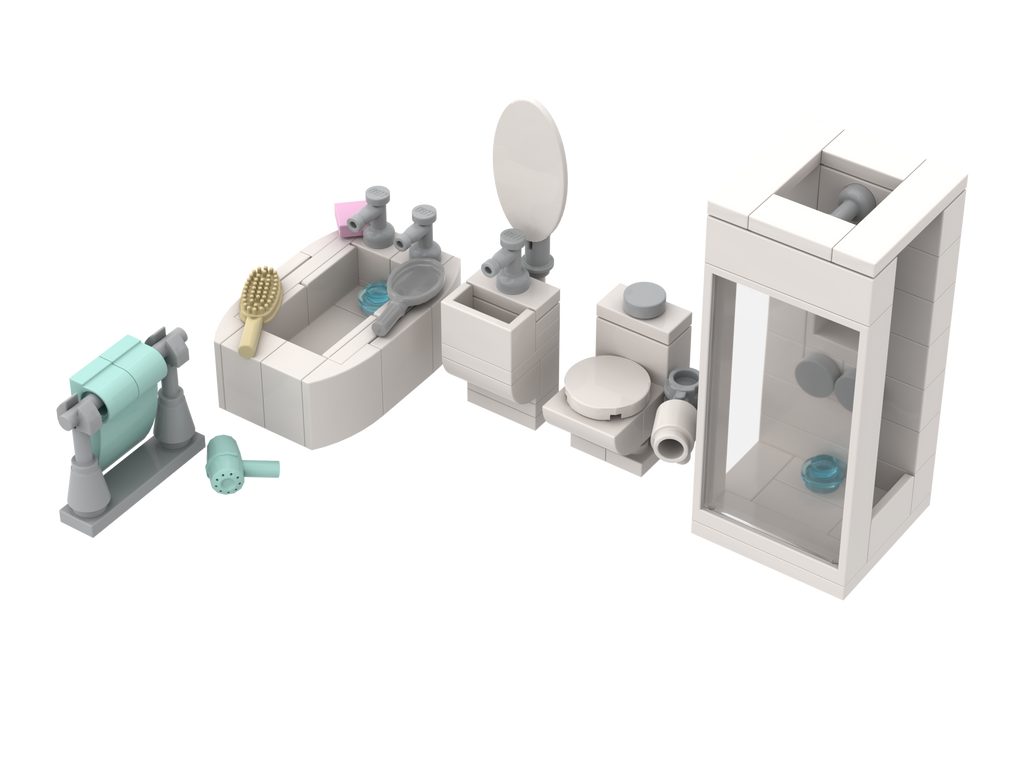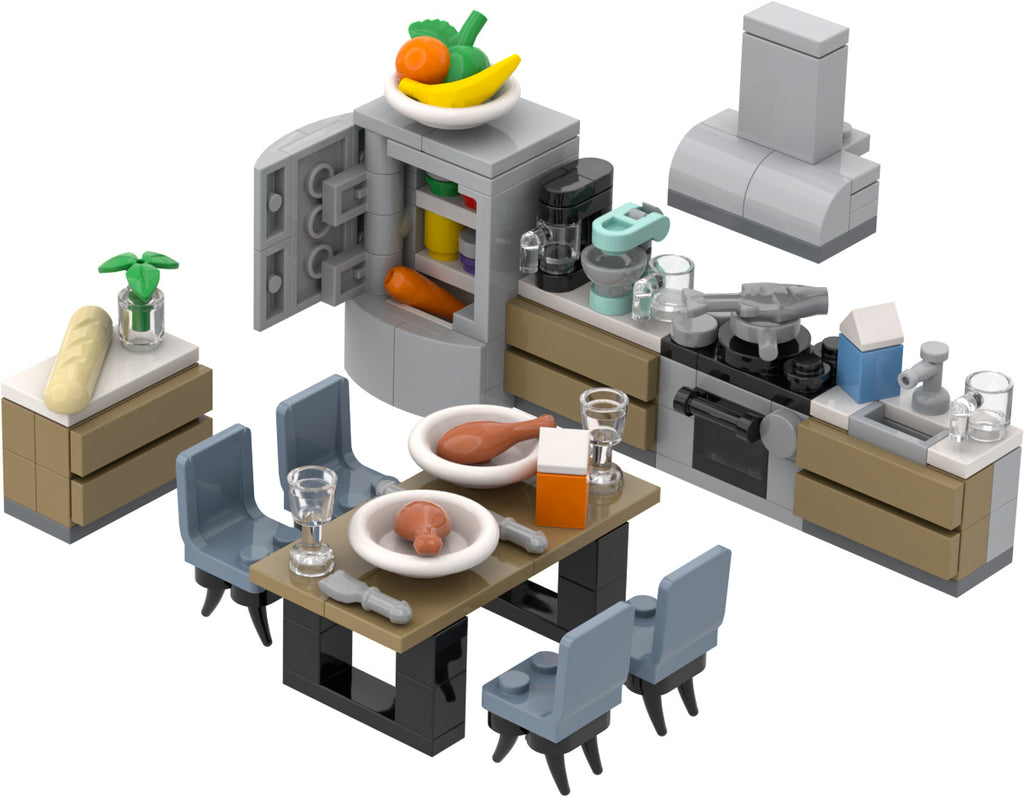 Apartment Life - Kitchen and Bathroom Furniture Brick Set
$15.77
$0.00
Apartment Life - Kitchen and Bathroom Furniture Set
Introducing the Brick Loot Apartment Life Kitchen and Bathroom Furniture Set, the ideal solution for anyone in need of new furniture for their first apartment or those looking to revamp their home decor. This comprehensive set is specifically designed to enhance your kitchen and bathroom spaces, providing a stylish and functional upgrade.
The Kitchen Furniture Set includes various pieces that allow you to create a modern and inviting culinary environment. Construct a sleek kitchen with ample countertop space for meal preparation and a convenient sink for easy cleanup. The set also features a cozy dining table and chairs where you can host your fig friends for a delightful dinner party. With its attention to detail and realistic design, this furniture set adds a touch of sophistication to your kitchen area.
The Bathroom Furniture Set brings a luxurious and relaxing atmosphere to your bathing retreat. Build a stunning bathtub where you can unwind after a long day, complete with elegant faucets and accessories. Additionally, you can assemble a chic vanity unit with a mirror, offering a stylish space to groom and pamper yourself. The set also includes a storage cabinet to keep your bathroom essentials organized and within reach.
Whether you're a fan of building and collecting miniature furniture or simply seeking to create a charming living space, the Brick Loot Apartment Life boxed set is an excellent choice. The set is thoughtfully curated to provide everything you need for a complete kitchen and bathroom remodel. Its high-quality construction ensures durability and longevity, allowing you to enjoy the beauty and functionality of these furniture pieces for years to come.
Included:
236 pieces
Detailed build instructions
Packaged in a colorful printed sturdy box
Material: ABS Plastic
Recommended Ages: 6 to 99!
Brick Loot building bricks are 100% compatible with LEGO®
bricks and all major brands that sell toy bricks, building blocks, and base plates.
Brick Loot
Dream – Build – Inspire