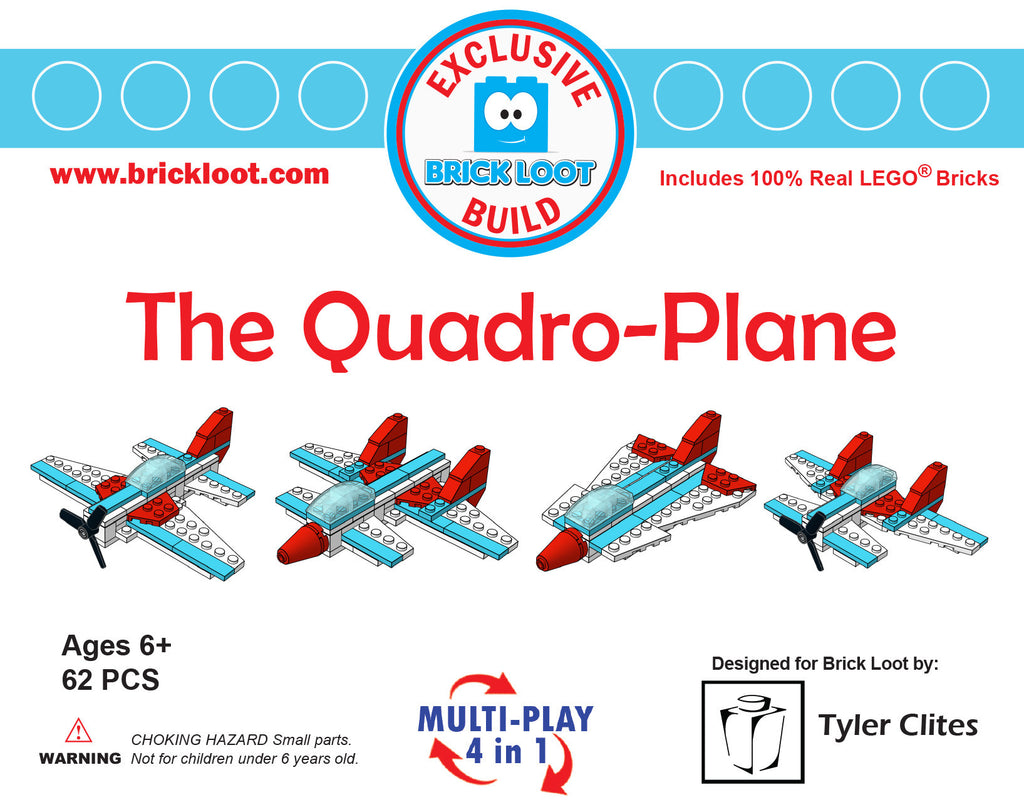 Exclusive Brick Loot Build Quadro Plane Kit - 100% LEGO Bricks
$13.85
$0.00
Exclusive Brick Loot Build Q
uadro
P
lane Kit
- 100% LEGO® Bricks
Do you love aerodynamics? Orville and Wilbur Wright invented, built, and flew the first airplane in 1903. Since that time, the airplane has evolved dramatically!
Using the instructions and bricks included in this kit, you can transform your custom Brick Loot build into one of four different planes  – two designs with a 3-blade propeller and two jet engine planes.  Build one today and recreate it tomorrow!

What unique plane can you create with this kit? Post a picture and tag @brickloot on Instagram!
Add our Double LED LEGO Red Studs light kit to add landing lights!
This Brick Loot Exclusive Build is made of 100% real LEGO bricks! This kit includes:
62 colorful LEGO pieces, featuring a movable 3-blade propeller and clear blue cockpit

Brick Loot Exclusive Build Instructions to build 4 different airplanes
Brick Loot
Dream - Build - Inspire