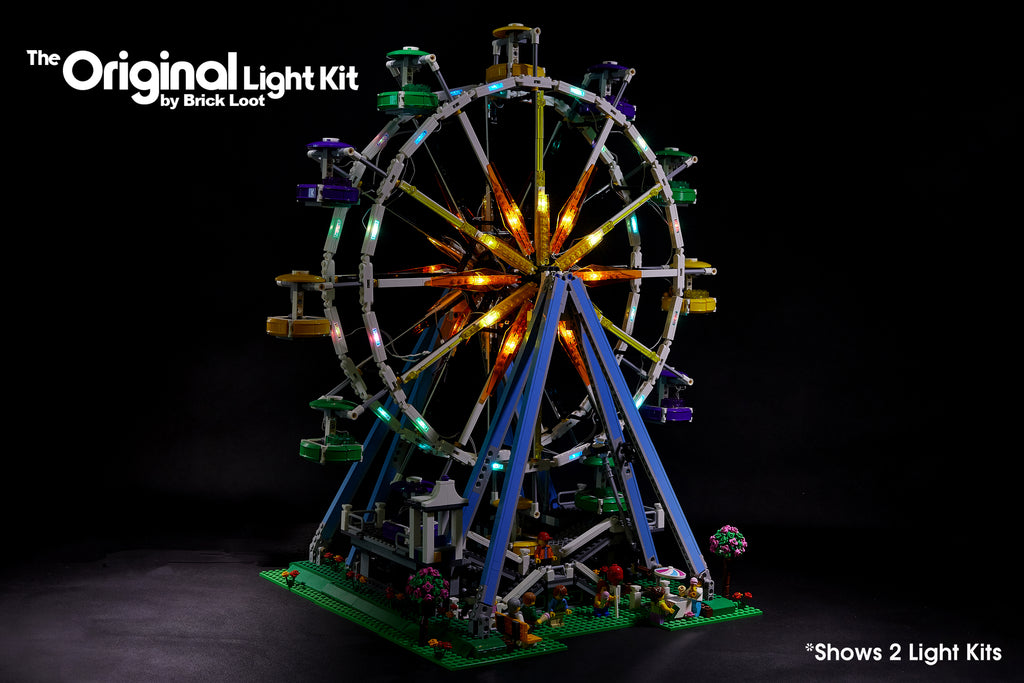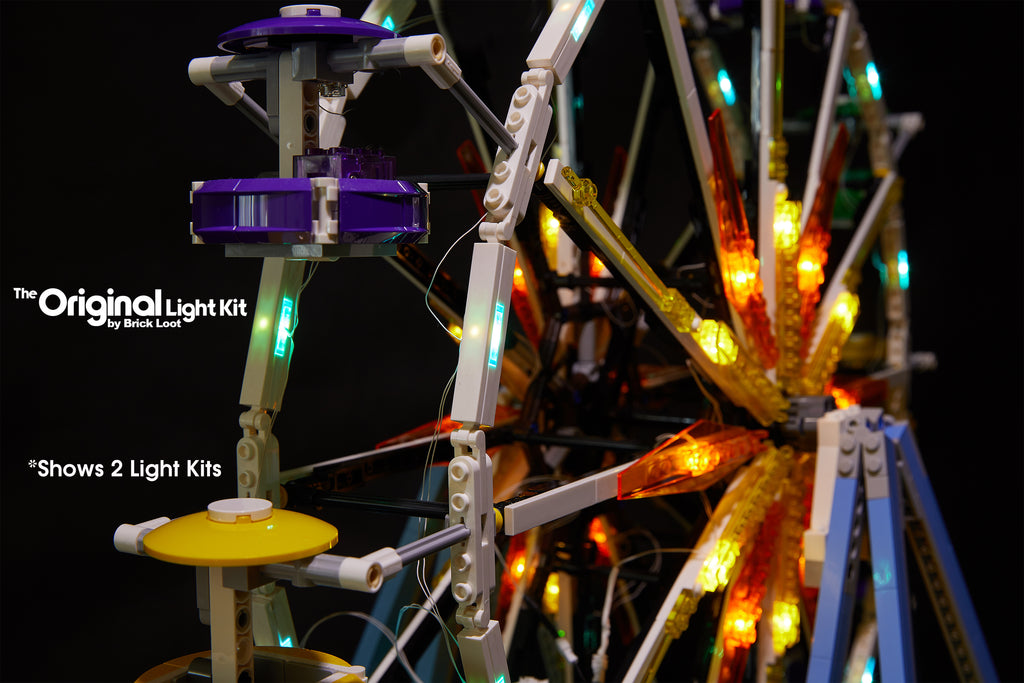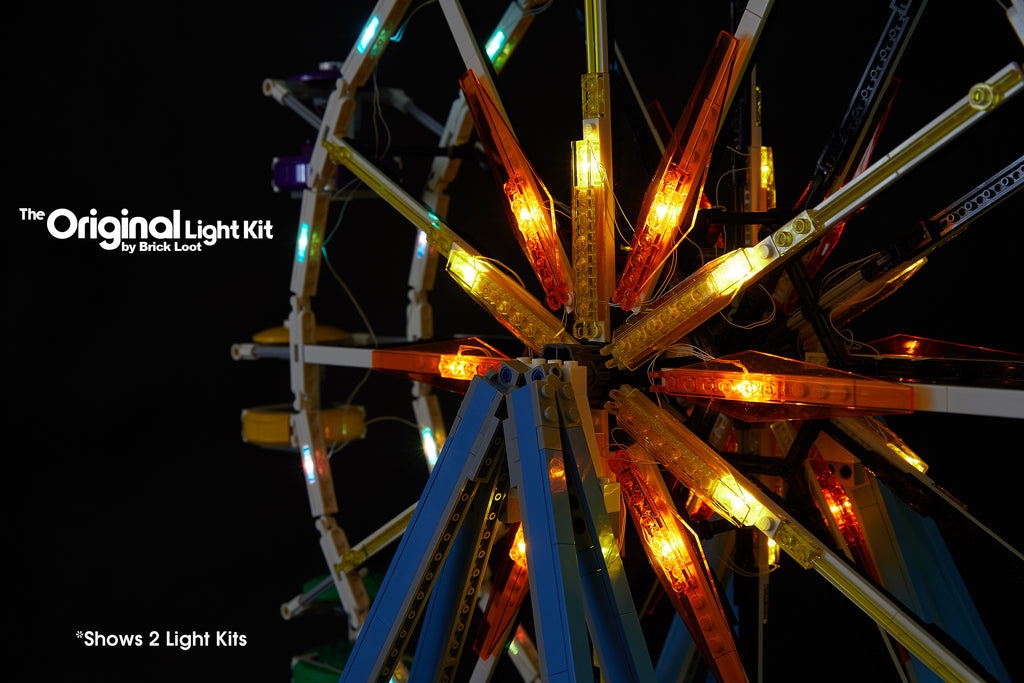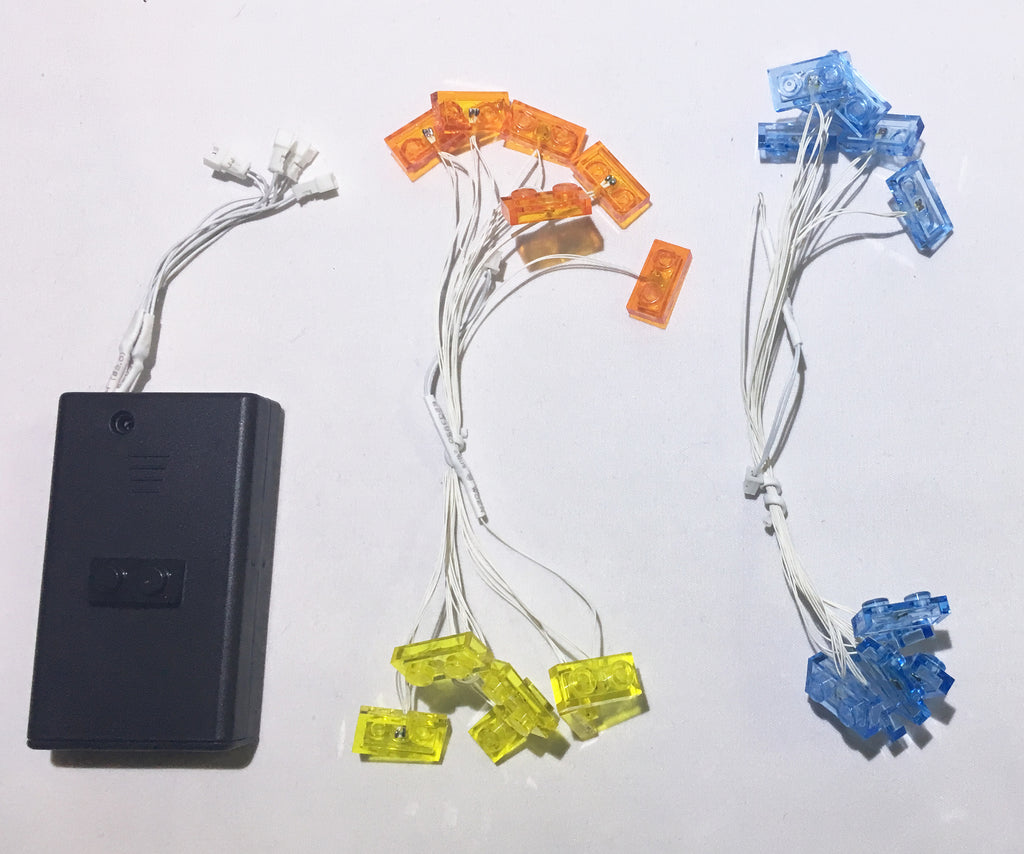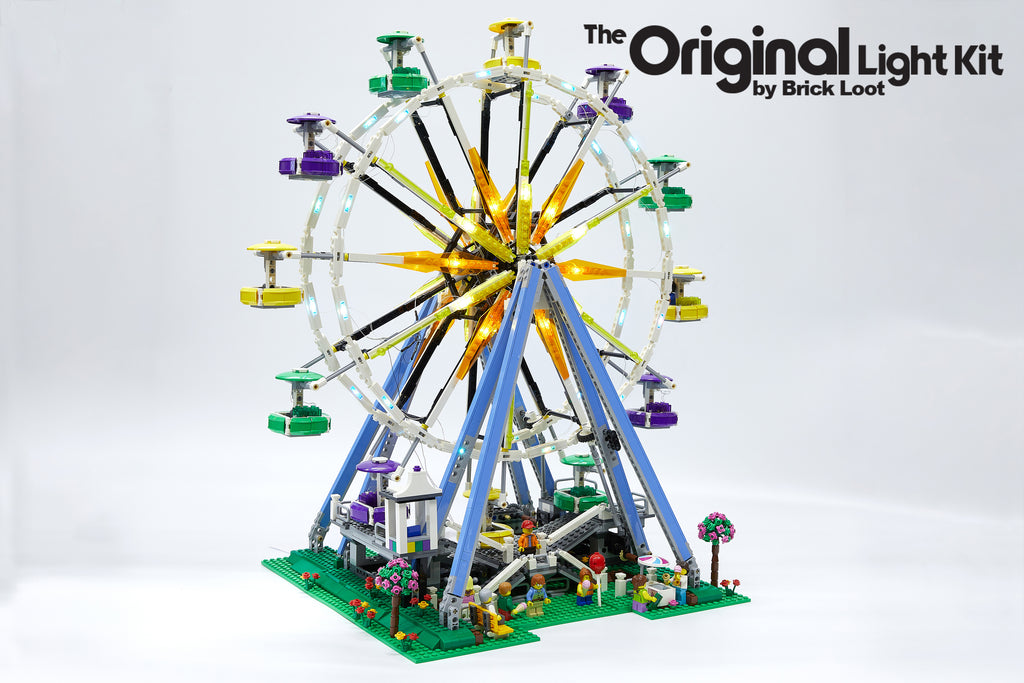 LED Lighting Kit for LEGO Ferris Wheel 10247
$34.38
$0.00
Brick Loot Original LED Light Kit for LEGO® Creator Ferris Wheel set 10247
The colorful twinkling lights of this handmade light kit will bring your iconic LEGO Creator Ferris Wheel set to life! Your minifigs will love to ride the Ferris Wheel with the blinking lights and this set will be the highlight of your LEGO collection!
This set will light up one side of the LEGO Ferris Wheel.
Included in this kit:
one string for the spokes: orange and yellow LEDs that blink and flash;

one string for around the wheel: RGB (red, green, blue) LEDs that blink and flash;

5V battery pack with mini plug connectors for 4 light strings.
Two sets are needed to fully illuminate the LEGO Ferris Wheel set, as pictured.
Note: Only one battery pack is needed to power two light sets (4 strings).
Installing and powering your light kit: It is fun and easy with our plug and play design!
This Brick Loot LED Kit is low voltage and uses a 5 V battery pack to illuminate your LEGO Ferris Wheel. The battery pack is powered by 3 AAA batteries (not included).
Our light strings easily connect to the battery pack with mini plugs - the latest technology that makes it even easier to light up your creation! Connect the mini plugs to the battery pack and turn it on to light up your build!

 
Do you need extra batteries?
Brick Loot offers high quality, low cost batteries. Check out the Brick Loot Power Page!
Each Brick Loot light kit is compatible with LEGO and other major brand bricks and base plates, should you decide to use the lights for some other purpose.

LEGO set not included.
Brick Loot handcrafts plug and play lighting solutions
that work with LEGO and other major brand brick sets.
You will never need to worry about the technology!
.