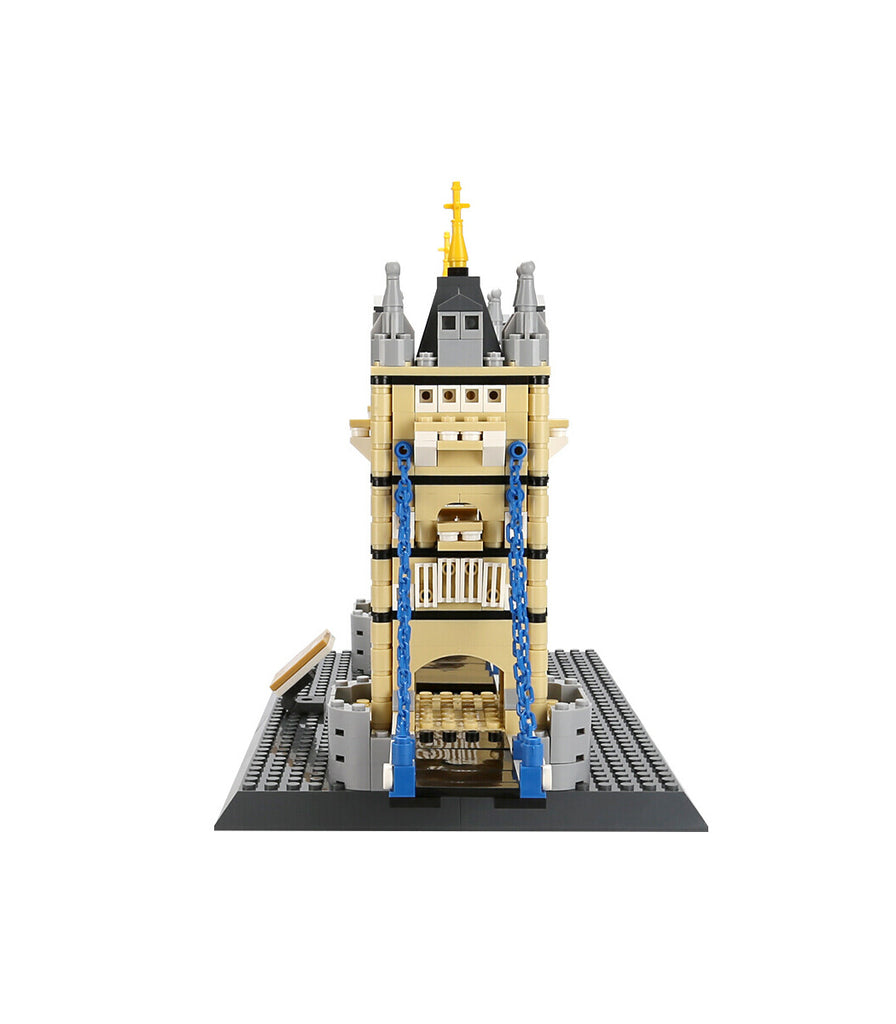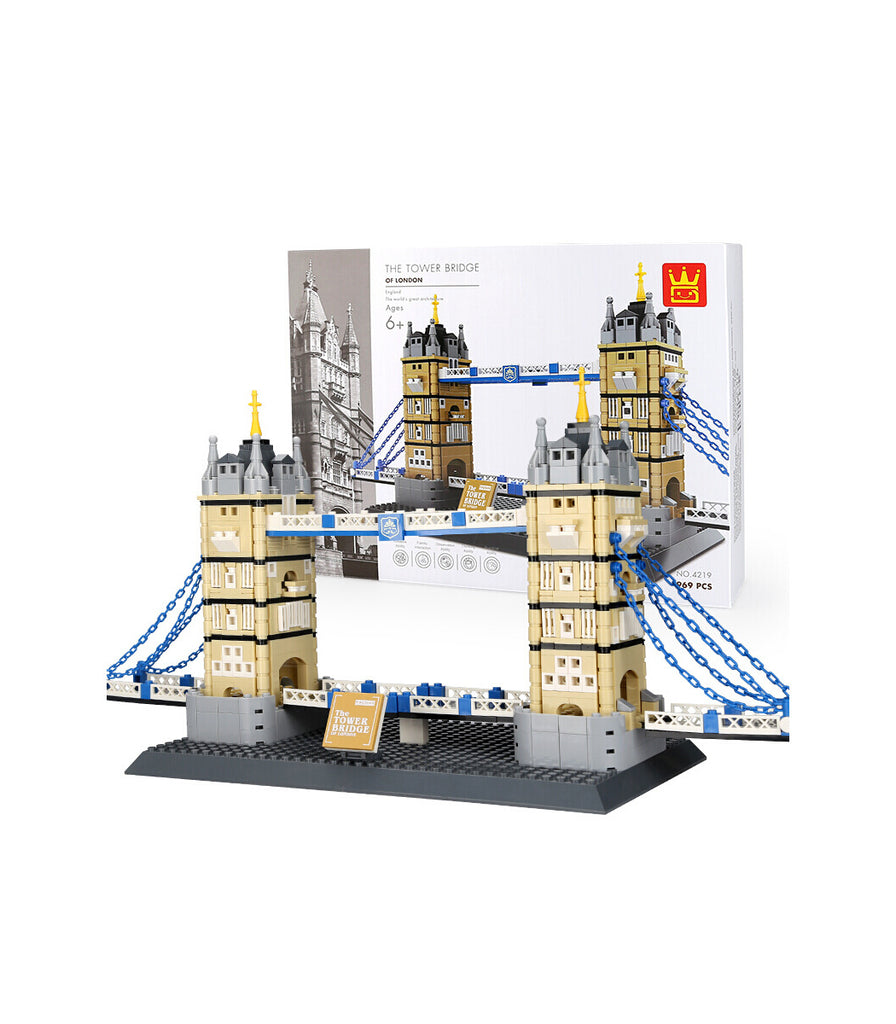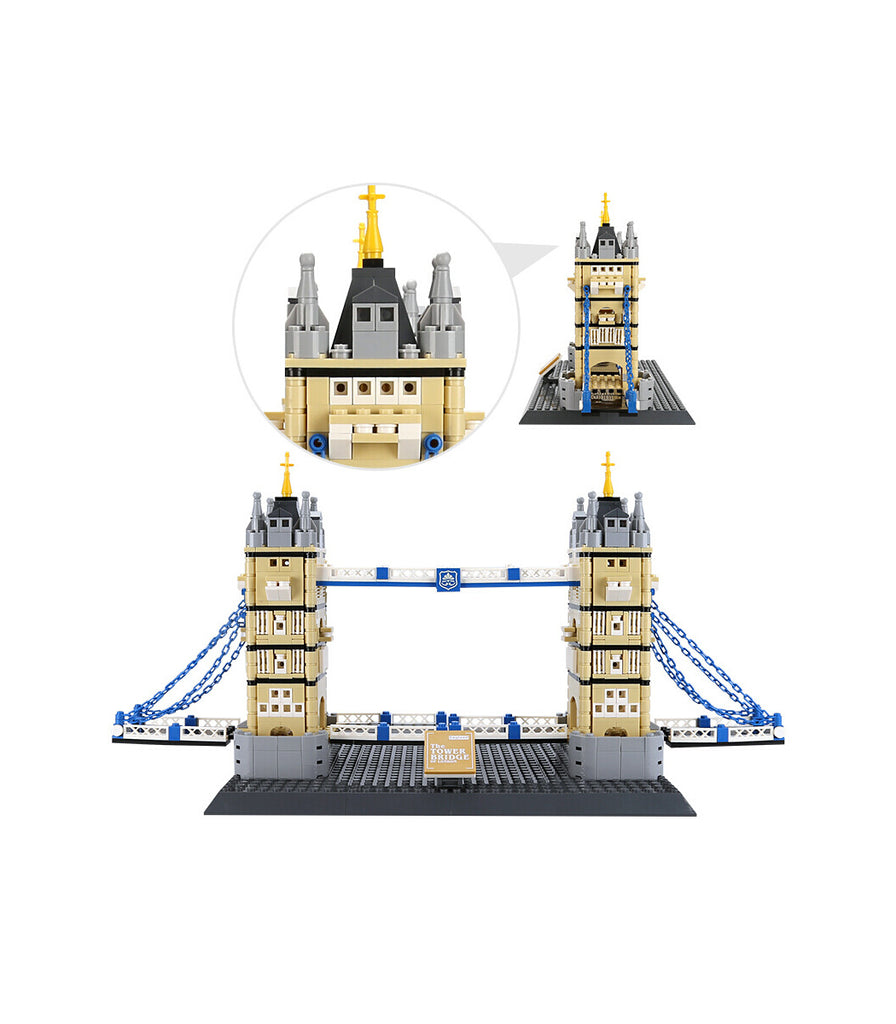 WANGE 4219 - The Tower Bridge of London
$59.95
$59.95
The design of the Tower Bridge in London has a certain status in the world's bridge construction industry. The Tower Bridge is a suspension bridge, about 60 meters high, divided into two levels. It was originally a wooden bridge and later changed to a stone bridge. It is now a concrete structure bridge with 6 lanes. The bridge under the London Tower Bridge can be opened. The two bridge foundations in the river are 7.6 meters high and 76 meters apart. The bridge foundations are built with two towering square main towers, which are square five-story towers made of granite and steel with a height of 43.455 meters. The two main towers have a white marble roof and five small minarets, which look like two crowns from a distance.
The upper level supports the towers on both sides of the strait, and the lower deck allows pedestrians to pass and vehicles can pass through. If a giant wheel whistle comes, the lower deck can be lifted to both sides automatically. At this time, pedestrians can divert and pass through the upper deck. There are shops and bars inside the bridge. Even in rainy and snowy days, pedestrians can shop, chat or watch the scenery on both sides of the bridge.
• Material: Environmentally friendly ABS
• Number of pieces: 969 Pcs
• Size: 40cm x 7cm x 30cm
Recommended Ages: 10 and up
Not available for international shipping

Wange building bricks are 100% compatible with LEGO Bricks, Kre-O bricks and MEGA Bloks.
Happy building!
For extra fun… bring your WANGE Tower Bridge of London set to life with Light Linx!
Light Linx light strings are fully customizable, easy to install, and can work with any brick set!
Click HERE to learn more! 
Don't know where to start?
Give us a call! We are always happy to help you select LED strings to light your build!
Brick Loot handcrafts plug and play lighting solutions
that work with LEGO and other major brand brick sets.
You will never need to worry about the technology!
Design – Build – Inspire