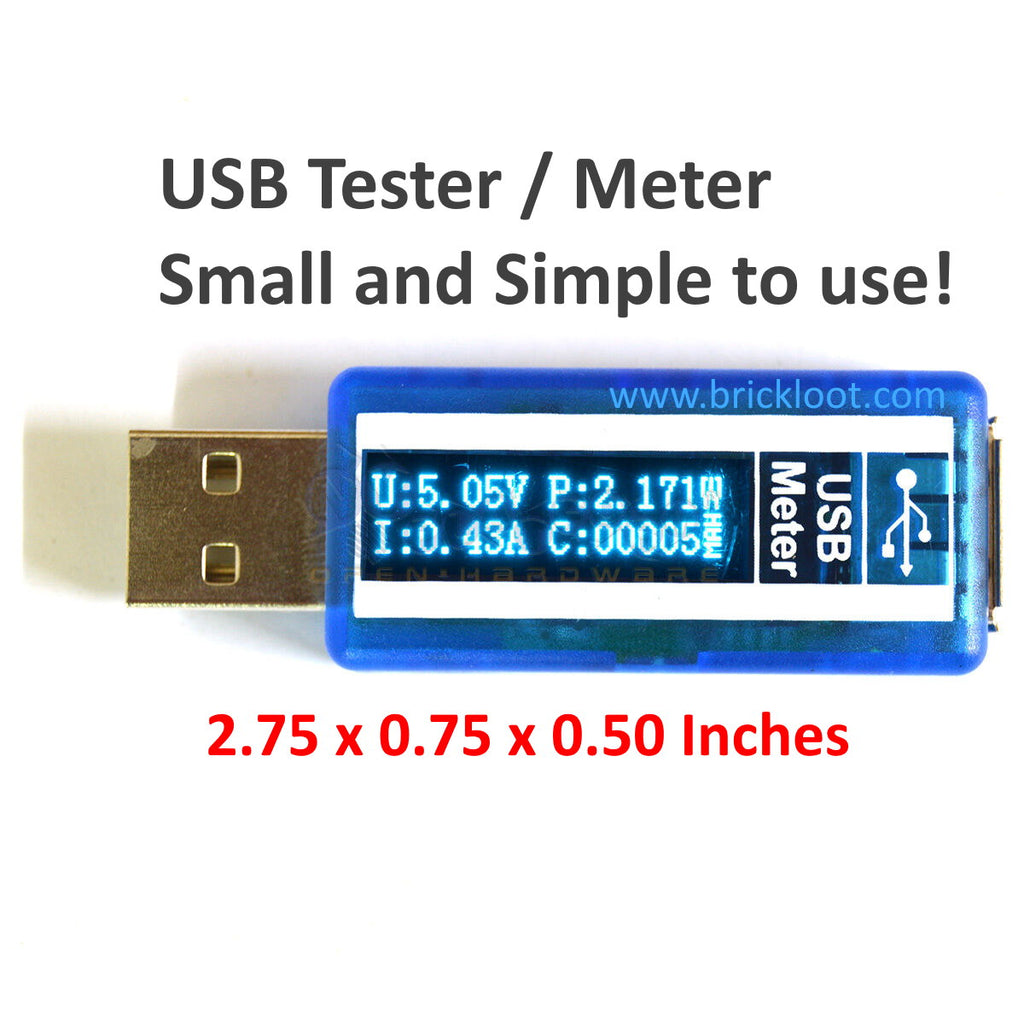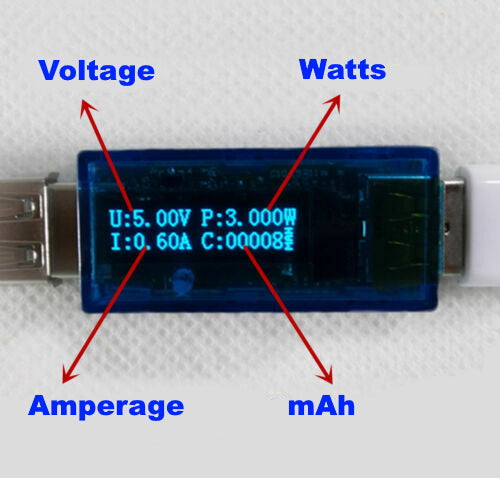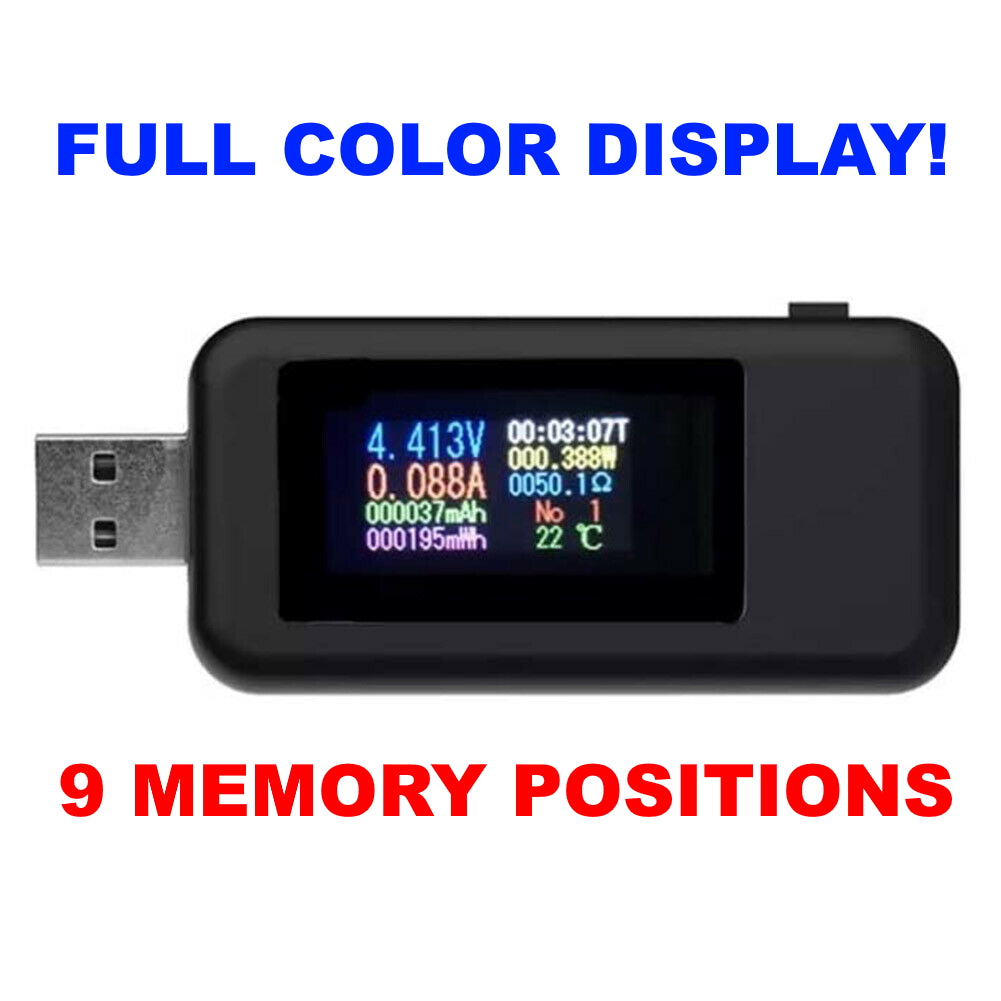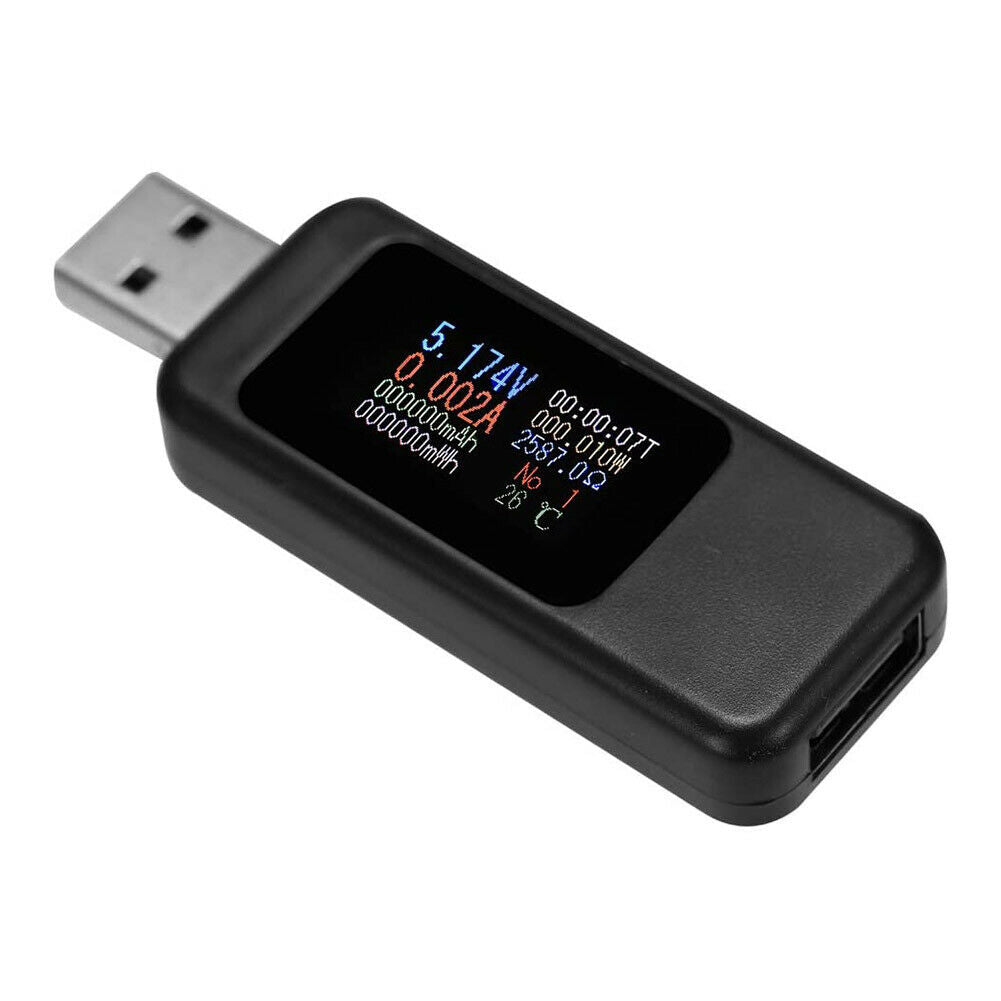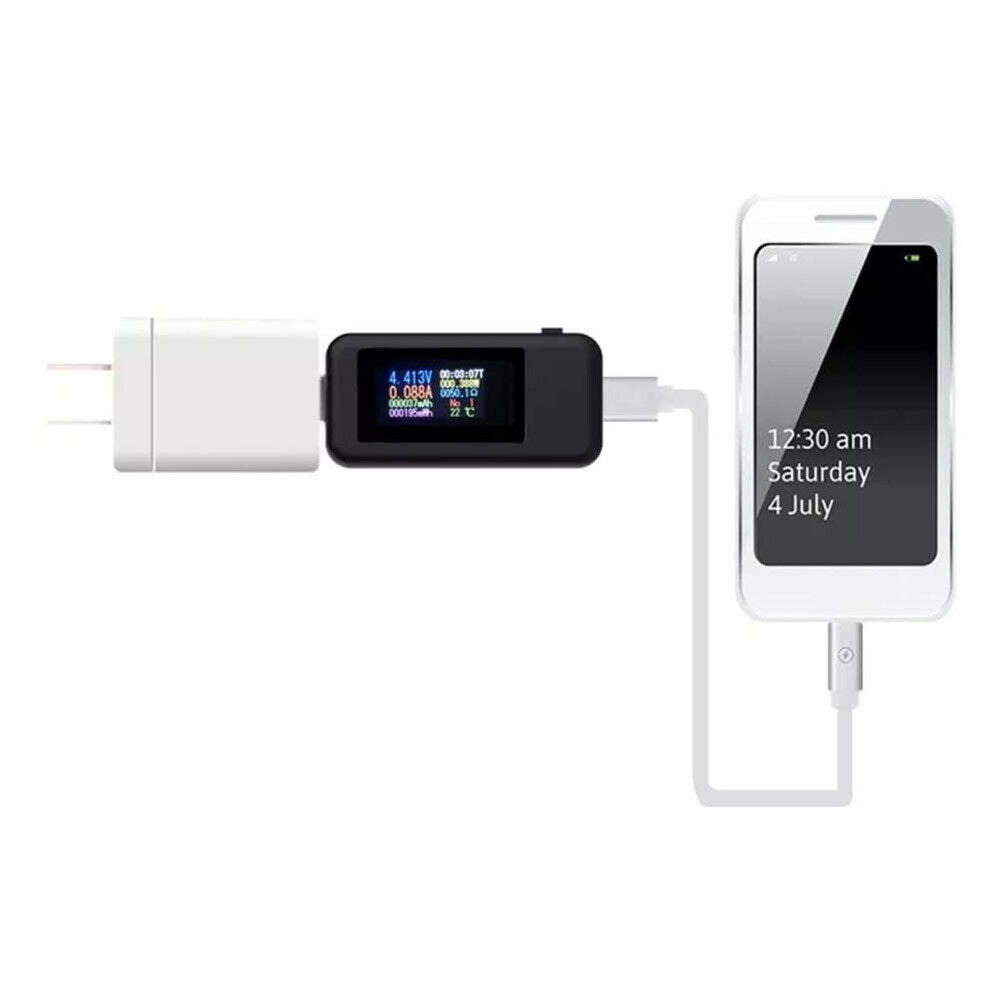 USB Charger Capacity Power Voltage Amp Detector Tester and Meter
$13.77
$0.00
USB Charger Capacity Power Voltage Amp Detector Tester and Meter with OLED Display

Easily test Voltage, Watts, Amperage, and mAh Capacity!
This small tester is an ultra convenient way to test your light strings and other USB items to determine the power they require. 
Simple Instructions:
Simply plug the tester into the USB port that provides power and then plug the light string or hub (with strings plugged in) into the other end of the tester. Turn the lights on and this amazing device will show you the amperage that is being pulled (where the display shown an "I"). This is a great way to know if your lights have enough power or you are trying to run too many lights from a USB plug.

Power-down storage function: When powering off, the accumulated mAh will be stored automatically. After the next boot up, the stored mAh will be displayed as a blinking value.
Over-voltage and under-voltage notice function: When the voltage is over 5.3V or less than 4.7V, the arrow (ˇ) will be flashing to alert you.
Specifications:
Display mode: about 0.91" Beautiful OLED screen
Physical size: about 60 x 20 x12mm or 2.75 x .75 x .5 inches (L*W*H)
Voltage measurement range: DC3.70 -10.0V
Voltage accuracy:± (0.3%)
Current measurement range:DC0.00-3.00A
Current accuracy:± (0.5%)
Power measurement range: 0-30.00W
Capacity measurement range: 0-99999mAh
Product may differ slightly from the image shown.


The Deluxe Color model has 9 memory positions! Memory positions are very handy when using this tool.
Rough rule of thumb for powering your LEDs:
AAA Battery Pack - No more than 25 LEDs
USB 5V 1amp - No more than 50 LEDs
USB 5V 2amp - No more than 100 LEDs
Standard USB ports are 5 volts and provide 0.50, 1, 2.1 or 2.4 amps. 
*Please note: this is only a guideline; there are other variables which impact the power needs. The tester will help you tremendously! 
Brick Loot handcrafts plug and play lighting solutions
that work with LEGO® and other major brand brick sets.
You will never need to worry about the technology!
Brick Loot
Dream – Build – Inspire