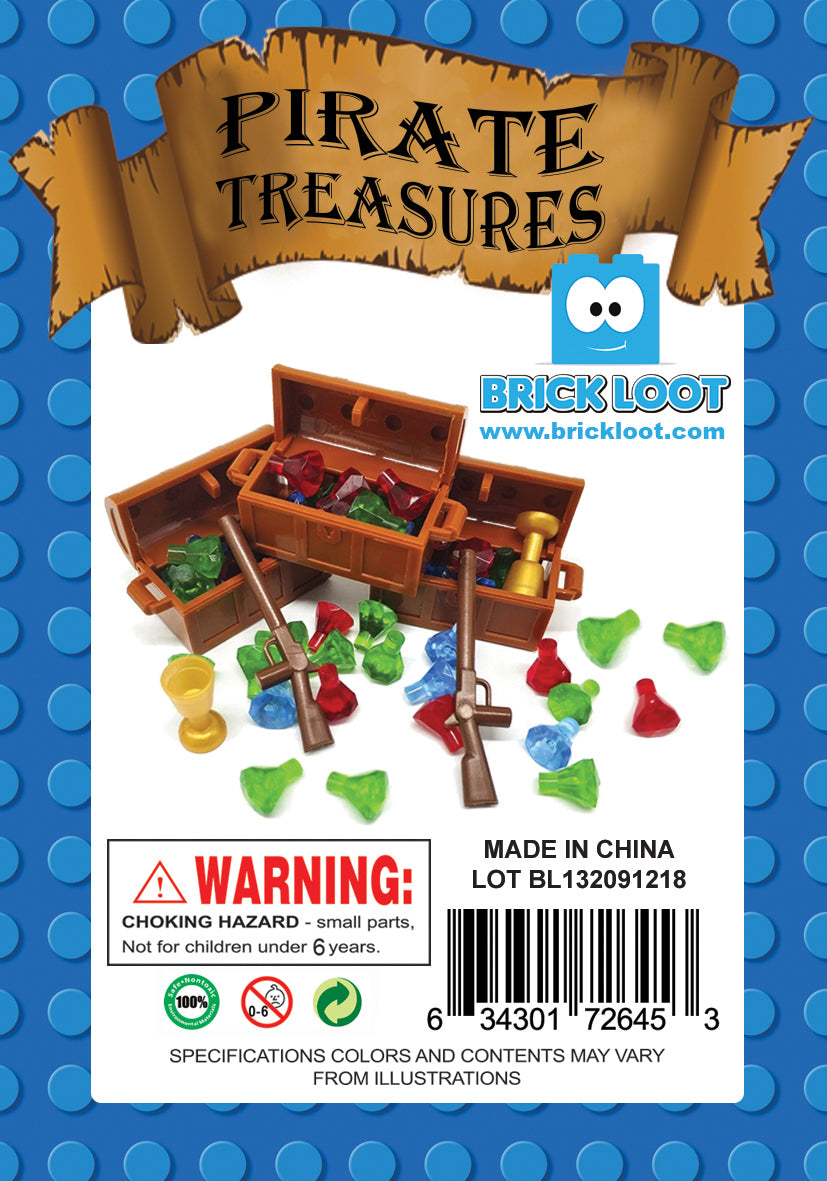 Pirate Treasure Pack
---
Pirate Treasure Pack
Pirates love to find the loot, especially gold and jewels!
Where are you going to hide your coffer to keep it safe from One-Eyed Willy?
Included in this packaged set is a treasure chest filled with colorful jewels and gold.
This is a fantastic party favor, stocking stuffer, or addition to a gift!
Look for our other Brick Loot pirate-themed LEGO® and brick sets HERE.
Brick Loot
Dream – Build – Inspire