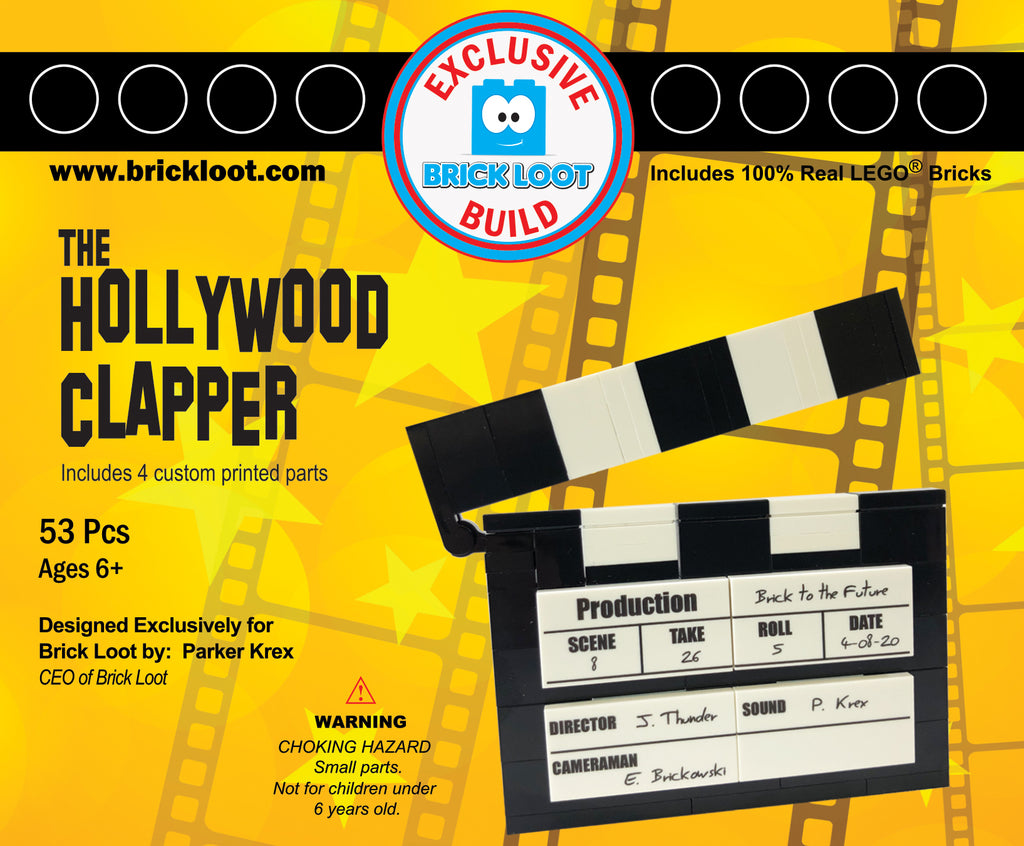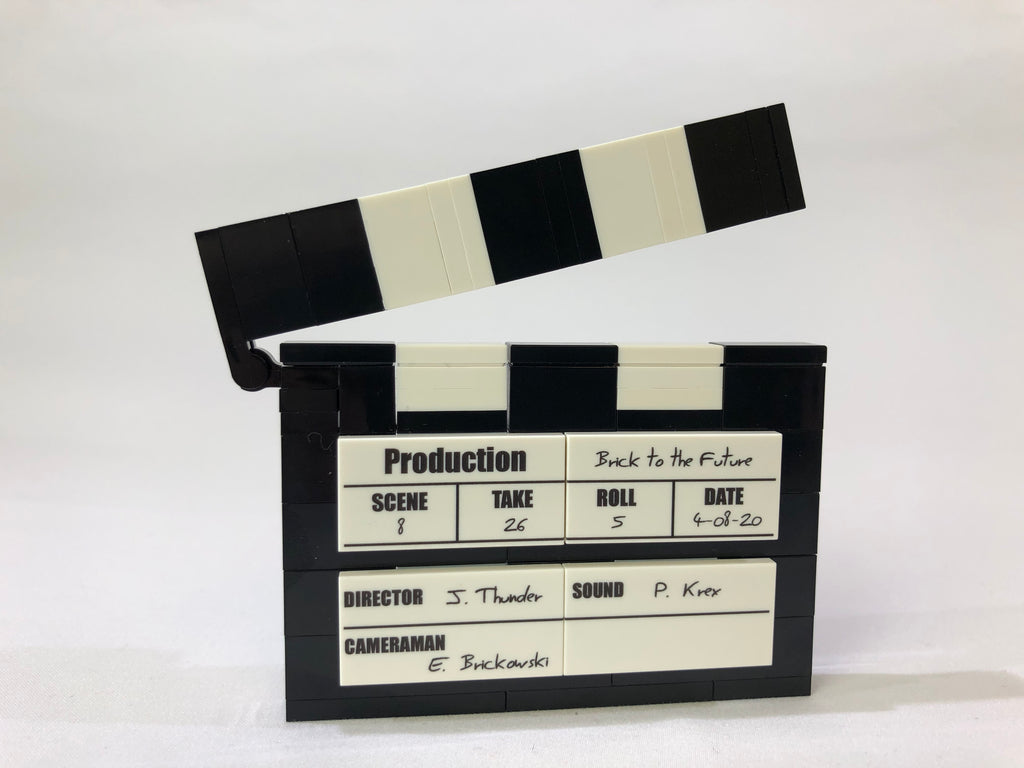 Exclusive Brick Loot Build The Clapper by Parker Krex – 100% LEGO Bricks
$7.77
$13.85
Exclusive Brick Loot Build The Clapper by Parker Krex – 100% LEGO® Bricks
Build your very own Hollywood Clapper and you can be the director of your very own brick movie!
Ready?
...and...ACTION!
This functioning clapper, designed by our very own CEO, Parker Krex, includes 4 custom printed parts.
Specifications:
Number of Pieces: 53
Includes 4 custom printed parts
100% REAL LEGO® Bricks
Build Instructions Included!
Recommended Ages: 6 to 99!
Check out our other fun Hollywood-themed builds HERE!
Brick Loot
Dream – Build – Inspire