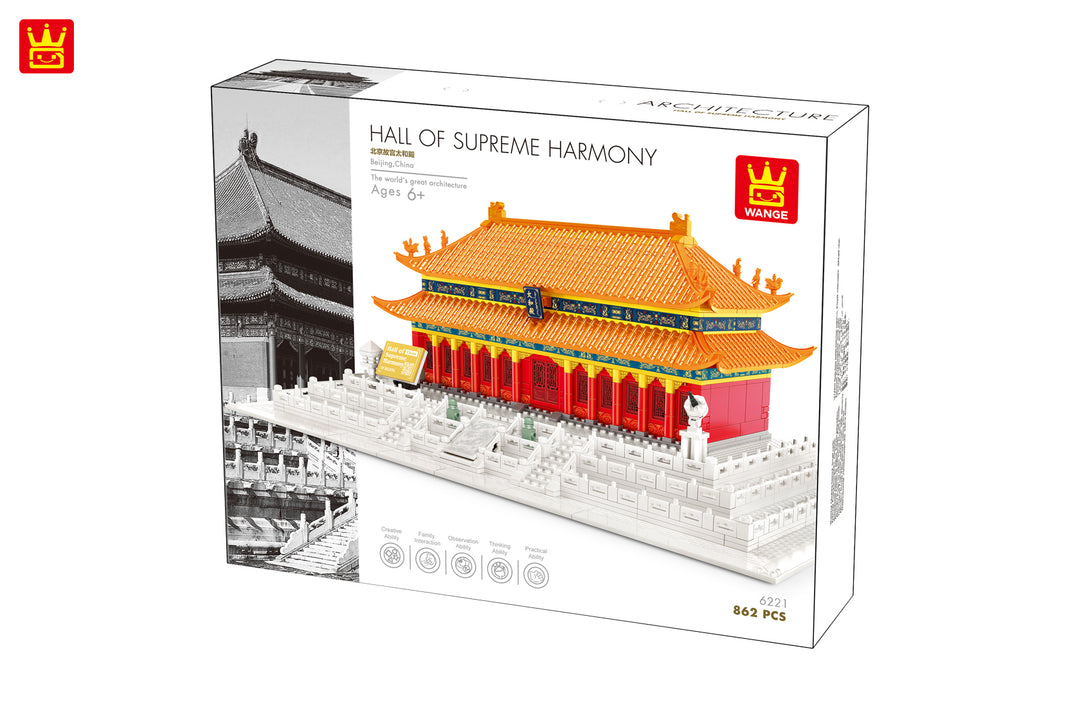 WANGE 6221 - Hall of Supreme Harmony Beijing China
---
The Hall of Supreme Harmony is the largest hall within the Forbidden City in Beijing, China. It is located at its central axis, behind the Gate of Supreme Harmony.
• Material: environmentally friendly ABS
• Number of pieces: 862


Recommended Ages: 10 and up
Not available for international shipping

Wange building bricks are 100% compatible with LEGO Bricks, Kre-O bricks and MEGA Bloks.
Happy building!
For extra fun… bring your WANGE Hall of Supreme Harmony set to life with Light Linx!
Light Linx light strings are fully customizable, easy to install, and can work with any brick set!
Click HERE to learn more! 
Don't know where to start?
Give us a call! We are always happy to help you select LED strings to light your build!
Brick Loot handcrafts plug and play lighting solutions
that work with LEGO and other major brand brick sets.
You will never need to worry about the technology!
Design – Build – Inspire