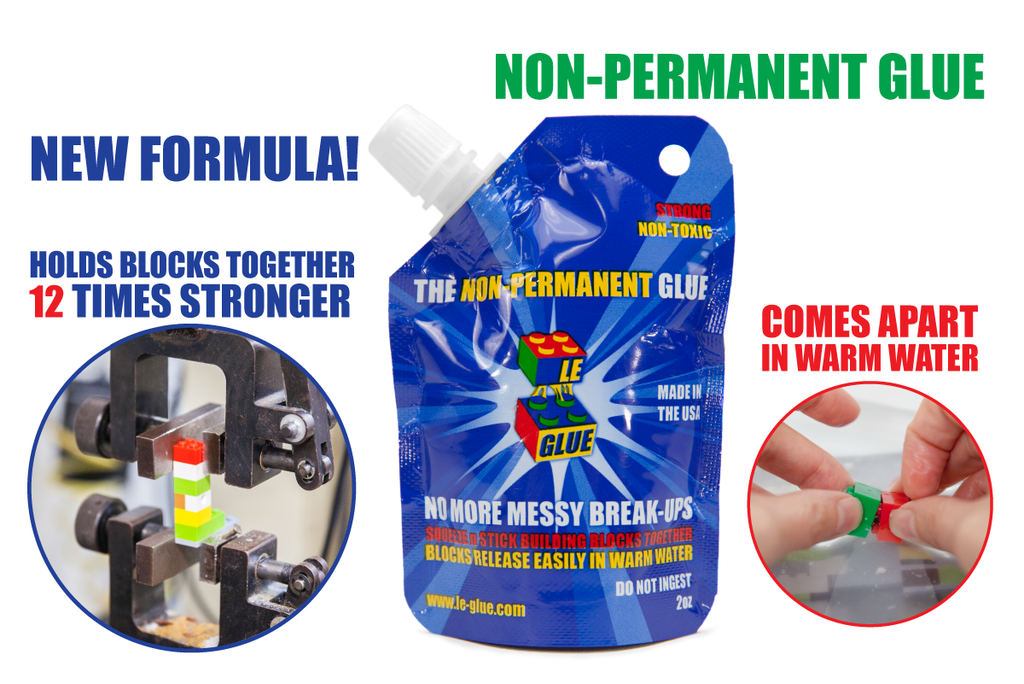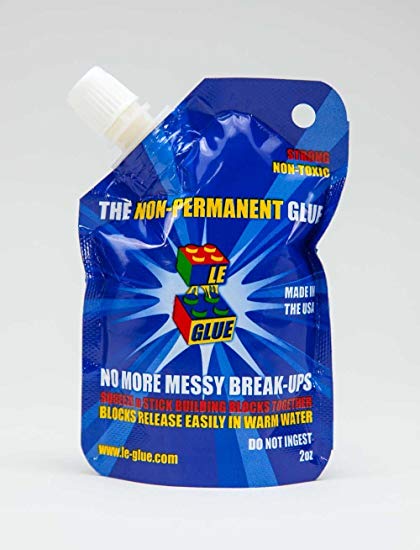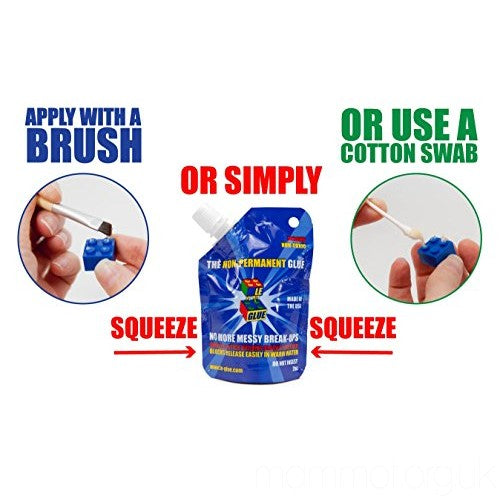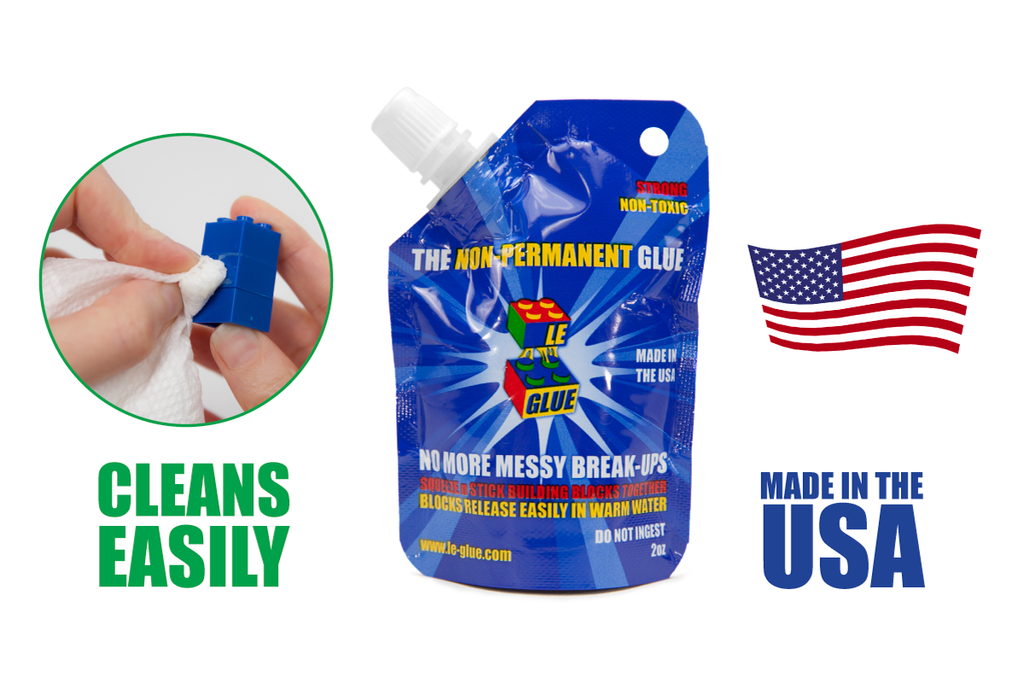 Le-Glue - Non-Permanent glue for LEGO Bricks
$8.99
$0.00
Le-Glue - Safe! - Non-Toxic! - Non-Permanent! Glue for LEGO® Bricks
Le-Glue is a non-permanent glue that is strong, non-toxic, and will NOT damage your bricks.
It is a water-soluble adhesive, designed to hold your plastic building blocks together.
Le-Glue works with all types of building bricks including LEGO® and Mega-Bloks®.
Simply dip a brick into the glue and stick it in place, it is that easy to use!
Best of all, Le-Glue releases easily with warm water, returning your bricks to new condition, leaving no residue.
Say no to Kragle and yes to Le-Glue!

Specifications:
2oz Easy-Squeeze Pouch
Non-Toxic
Non-Permanent
Also created for kids by a kid!
As Seen on ABC's Shark Tank Season 10
Brick Loot
Dream – Build – Inspire